"If Seb Passes Me…"- How Leclerc Would React to Vettel Overtaking Him
Published 04/06/2021, 8:30 AM EDT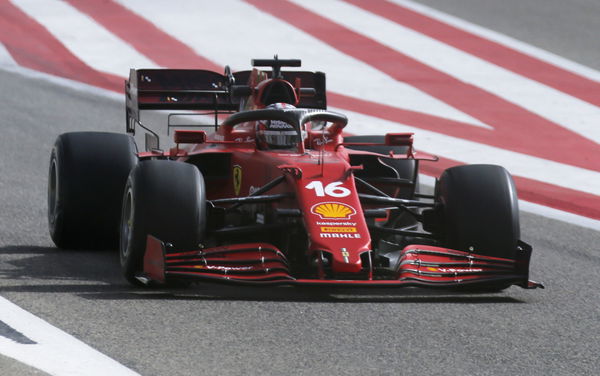 Charles Leclerc and Sebastian Vettel were teammates for two years at Ferrari. Now, Leclerc finds himself partnering with Carlos Sainz, whereas Vettel is at Aston Martin. Leclerc has stated he won't make a big deal if Vettel overtakes him and would rather focus on himself.
ADVERTISEMENT
Article continues below this ad
This season, both Vettel and Leclerc will see each other as rivals and will try to defeat one another. In the first race, Leclerc crossed the line in 6th place, whereas his ex-teammate finished in 15th place.
The next round takes us to Imola, for the Italian Grand Prix. Vettel might look to redeem himself and push the limits of his car and maybe try to overtake his former partner as they zip around the track.
ADVERTISEMENT
Article continues below this ad
Vettel overtaking me won't make me lose my focus says, Charles Leclerc
In an interview with Motorsport.com Leclerc said, "I don't think if that happens I'll make movies like ah, he was my teammate and I beat him and now he's in front of me.' When I lower the visor I have no room for these thoughts."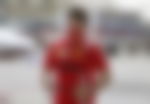 "I focus on myself, on the car and the commitment that awaits me. If Seb passes me, I will immediately try to take my position back. I don't think I will have other thoughts in my mind at that moment," Leclerc concluded.
(Quotes have been translated via Google)
Leclerc has kind words for Spanish teammate, Sainz
The Italian team didn't have the best season last year. They finished 6th in the championship with just 131 points. Now, Sainz and Leclerc have been given the task of taking the team back to the top where they belong. And to that point, Leclerc feels Sainz will play a crucial part in the team's success.
ADVERTISEMENT
Article continues below this ad
In an article by Gazzetta Dello Sport's magazine Auto Week as quoted by Planet F1, the Ferrari driver said, "Carlos is a really strong driver and until now he has never had the right car to prove that."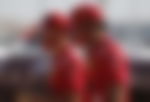 "I expect him to fight for the victories when we will have the right car," he added.
ADVERTISEMENT
Article continues below this ad
The Spaniard finished 8th in his first race for the Maranello-based outfit and brought home four points for the team. Can both Leclerc and Sainz help the Italian team by scoring some points and have a good result in the upcoming race, which is Ferrar's home Grand Prix in Imola?