"If Those Two Things Hadn't Happened, We Would Have Been Ok" – Claire Williams
Published 09/17/2020, 9:07 AM EDT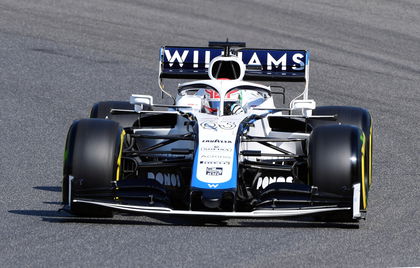 ---
---
The Williams F1 team had hit rock bottom in terms of on-track performance a few years ago, but the worst was yet to come. After being mired in financial problems for a while, the year 2020 hit the Grove-based outfit the hardest. In the end, a big decision had to be made and the Williams family sold their team to Dorilton capital, thus walking away from the sport, ending a 4-decade long legacy.
ADVERTISEMENT
Article continues below this ad
A week after the Williams family's last race with the team, former deputy team principal Claire Williams, opened up on the problems she faced and why such a drastic decision had to be made.
She listed two major issues that decided the family's fate and prompted the decision.
ADVERTISEMENT
Article continues below this ad
In an exclusive interview with The Telegraph, Claire said, "We had exhausted every avenue open to us. I did think coming into this year that we had turned a corner."
"We had new title partners, who were promising the Earth. Then that collapsed and Coronavirus hit. It was game over. There was no coming back from that.
"If those two things hadn't happened, we would have been ok."
Claire Williams knew that selling the team was inevitable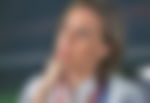 The sale didn't just happen overnight, it was the culmination of a long, hard strategic review. Williams had already made it clear that they were opening a formal sale process back in May.
Williams said, "We saw that fairly early on, if I'm honest, considering the types of organizations that would want to invest in something like this."
"They're going to want full control. It was the inevitable conclusion."
In the end, it must've been a tough decision for Claire to make, knowing how much the team meant to her. But ultimately, it's the right one. The iconic team was a sinking ship, desperately in need of a savior that arrived in the form of Dorilton.
For the sake of F1 and the Williams team, we can only hope that they return to their former glory.
ADVERTISEMENT
Article continues below this ad
With a new dawn under Dorilton Capital, Williams F1 almost scored their first point of the season at Mugello. However, an ill-timed red flag and a poor restart for George Russell saw those hopes fade away.
Could they get a little bit luckier on the 27th of September in Sochi? A points finish may seem like a long shot in a normal race. But we have already witnessed the bizarre this season.
ADVERTISEMENT
Article continues below this ad