"If You Don't Have a Passion, So Be It" – Mercedes' Toto Wolff Shares His Inspirational Formula to Success
Published 08/12/2021, 10:29 AM EDT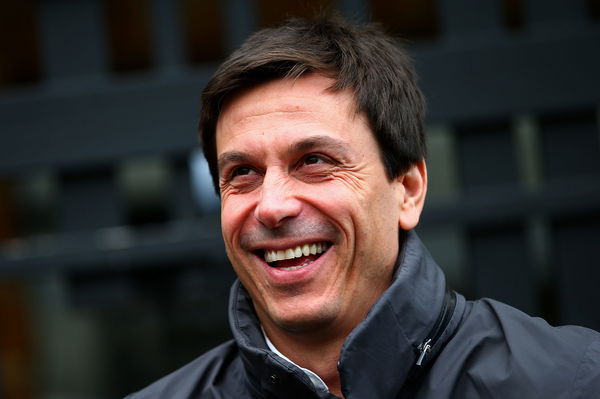 ---
---
Celebrating International Youth Day, the Mercedes drivers sent a loving message to their younger selves. Team Principal Toto Wolff, on the other hand, reflected on his past and sent out a message to the present generation.
ADVERTISEMENT
Article continues below this ad
In the video, Wolff advised the youth, "follow your passion, but don't let yourself be put under pressure." Wolff understands the expectations that are a part of today's world. Regarding the choice of subjects, outperforming one's peers, and the world of social media, Toto said, "that's all nonsense." 
ADVERTISEMENT
Article continues below this ad
He adds, " Follow your way. Don't be influenced by people that are not important for you. If you don't have a passion, so be it."
One of the most popular success stories in F1, Wolff equates his advice to experience. "I didn't have a passion until I found motor racing at the age of 20, 21. My passion for finance came 10 years later. I didn't have a clue about it at all." He concluded his stirring advice by saying, "So, just live your life. Try to take intelligent decisions, work on your studies or work hard if you're in sports; but, no pressure."
The Toto Wolff story
One of the most successful team principals in the sport, under Wolff's mentorship, the Silver Arrows claimed 7 world championships. However, success didn't come easy to the Austrian.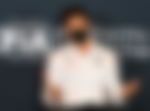 ADVERTISEMENT
Article continues below this ad
Toto Wolff wasn't born into money, so he had to work hard to get it. He had to be taken out of school because his mother couldn't pay the fees. His circumstances forced him to work hard for money. From selling candles at protests to being a golden mascot for a local electric shop, Wolff fought hard to get to where he is today.
His entrepreneurial spirit allowed Wolff to start a small tech company. His business developed strategic investments in medium-sized industrial companies and listed companies. One of these investments included HWA AG- the company that developed Mercedes AMG cars for the German Touring Car Championship. Having put his toes in the water, Wolff was ready for the dive.
ADVERTISEMENT
Article continues below this ad
Watch this story: Toto Wolff Swears, Valtteri Bottas Bares: Funniest Moments From Drive to Survive
Toto Wolff's advice to the generation stems from a past filled with dedication and resolve. He didn't need the academic capabilities to be the CEO of one of the strongest teams on the grid; instead, Wolff relied on what he had and made it big. As he said, "Life comes towards you. Doors will open. Be curious. Have your eyes wide open. Ask questions."