"If You're Running a Team for Your Son…" – Former F1 Driver Lashes Out at Lawrence Stroll Amidst Dramatic Aston Martin Fall
Published 04/12/2022, 4:48 AM EDT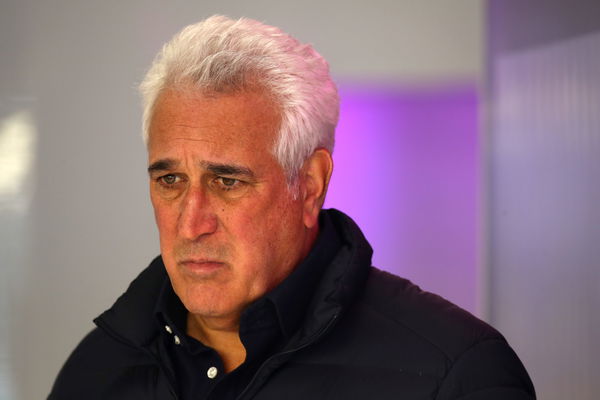 Formula 1's 2022 season is proving to be a unique season altogether. Aston Martin, who were expected to perform better this season are a long shot from the initial hype.
ADVERTISEMENT
Article continues below this ad
Aston Martin's chassis is definitely a surprise and painful to watch on the tracks. Actually, they're just surviving in the races somehow at this point. The AMR22 is proving to be a tough ride for both its drivers.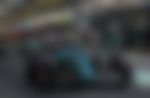 Australian Grand Prix was an embarrassing journey for the British team. With both the drivers crashing in free practice sessions, the team was left with very little time to recover the car.
ADVERTISEMENT
Article continues below this ad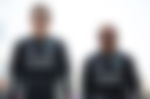 We constantly heard Lance Stroll on the radio complaining about the difficulty he was facing with the car. Sebastian Vettel, on the other hand, came back after missing two races, faced a fine, and couldn't even take part in qualifying properly.
Aston Martin in trouble
Part-owner of the Aston Martin Cognizant, Canadian Lawrence Stroll is also in big trouble. Lance, his son, shares a seat alongside Vettel and is visibly not having a good time.
Jacques Villeneuve recently commented on the situation and said, "Running a team takes more than just money, Lawrence Stroll with Aston Martin is now finding out. It is not a clothing chain or a watch brand, because it is much more complicated. Especially if you're running a team for your son, finding solutions becomes all the more complicated."
ADVERTISEMENT
Article continues below this ad
Well, he's not wrong as the British team indeed faces endless humiliation as of now. Moreover, Stroll's driving is questionable as he very carelessly crashed into Nicholas Latifi during the qualifying session. The young driver also faced a fine for weaving in front of Valtteri Bottas and running him off the track.
The green chassis have been a tremendous disappointment for the fans to say the very least. They made the new AMR22 with a handsome budget, and the car barely comes close to the top 10, that is if it doesn't stop erratically. Moreover, Stroll's mistakes are not helping the team or his father, who we're sure is trying his best to find solutions to the car's issues.
ADVERTISEMENT
Article continues below this ad
WATCH THIS STORY: Lewis Hamilton jumps off a plane amidst his mental health woes
With no points with them, Aston Martin sits last on the constructors' table, and from the looks of it, their season ahead is not going to be very bright.