'I'll Be in Trouble for This' – Ecclestone Urges F1 to Give into Fans' Biggest Request
Published 01/06/2021, 6:39 AM EST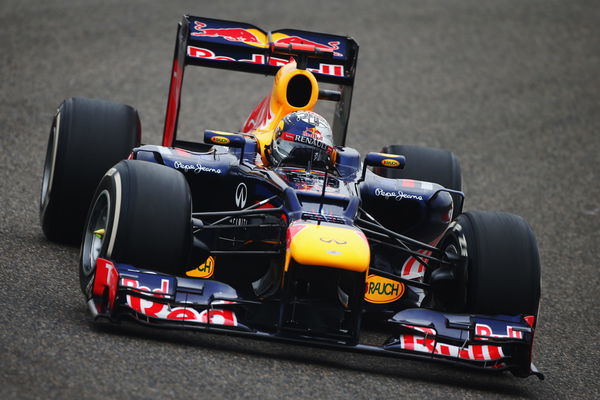 ---
---
The number of F1 teams backing the decision to freeze engine regulations in 2022 seems to be growing. The initial idea was sprung up by Red Bull for their own purposes. However, in recent weeks, teams like Ferrari and Mercedes have been backing the proposal.
ADVERTISEMENT
Article continues below this ad
The consensus seems to be that they want the engine regulations to be frozen until the introduction of the next generation of power units, which is scheduled to happen in 2026.
While everyone seems to be going down the path of freezing the engine for 2022 and beyond, F1 supremo Bernie Ecclestone has a wild suggestion to make.
ADVERTISEMENT
Article continues below this ad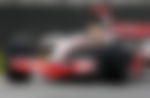 The former CEO of F1 said, "I'll be in trouble for this, but let's dig out all the old normally aspirated engines. Everybody's got them, the costs go right down, the noise will be back, and we can use them for five years while we sort out an engine for the future."
The 'old' engines that Ecclestone is referring to are the V8 engines, used from the 2006 F1 season up until the 2013 season. They were somewhat of a fan favorite during an era that saw three different teams win the championship. From the 2014 season onwards, the V6-hybrid era began.
Ecclestone wants F1 to stay in the business of entertainment while advocating a return for the V8s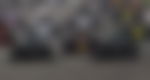 Ecclestone was never a fan of the idea to switch to hybrid engines. He believes the entertainment aspect of the sport needs to be brought back by giving fans the thrill of hearing the V8 engine's roar.
ADVERTISEMENT
Article continues below this ad
He said, "People forget, Formula 1 is in the entertainment business and when you stop entertaining you haven't got a business.
"Let's get rid of these bloody silly engines they have now. The people in the grandstands aren't interested in how super-efficient they are, how much fuel they use, how powerful they are. Max [Mosley] said the noise doesn't matter but I think it does, always have done."
ADVERTISEMENT
Article continues below this ad
Ecclestone's idea seems a bit far-fetched, to say the least. F1 teams have already bought into the concept of hybrid engines. So, it's difficult to envisage them tracking back on their words. But from a fan's point of view, sure, bring back the V8s!