'I'm P***** Off With That' – Chief Engineer Reveals Red Bull Could've Beat Mercedes
Published 01/18/2021, 3:09 AM EST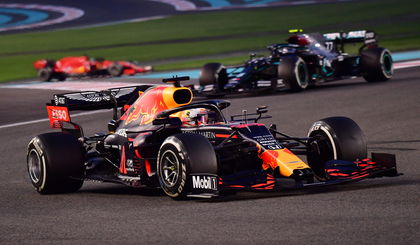 ---
---
The 2020 F1 season's Constructors' title fight slowly and steadily became a one-sided affair. With Red Bull suffering a variety of issues over the campaign, the gap between themselves and Mercedes widened.
ADVERTISEMENT
Article continues below this ad
In the end, Mercedes won the Constructors' title quite comfortably, with four races to spare. The Austrian-licensed outfit were left wondering if they could have done anything better to get close to the defending champions.
Red Bull Racing's technical director Pierre Wache certainly believes that Mercedes were beatable in 2020. In his opinion, had they identified and solved the aero problem on the car earlier, they just might have defeated them in the races.
ADVERTISEMENT
Article continues below this ad
Mercedes did a good job in the 2020 F1 season, admits Wache
Motorsport Magazine quotes Wache as saying, "We missed an opportunity because I think they [Mercedes] were beatable. If we'd found what we find now on the car, we'd beat them."
"I'm pissed off with that and I think we're all on the same page. They did do a good job, to be fair, no DNF etc."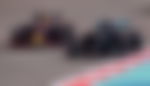 Indubitably, Red Bull showed there was immense scope for a challenge, albeit in the season finale race at Abu Dhabi. Star driver Max Verstappen looked ferocious on the track, and it finally looked like Red Bull seemed ready to take the fight to Mercedes.
"But they are not everywhere perfect and I think we can find more performance than them, even with the engines as they were. They are beatable," concluded Wache.
Could a title fight between Mercedes and Red Bull be on the cards for 2021?
ADVERTISEMENT
Article continues below this ad
Per the rules, the 2021 cars will majorly stay the same as their 2020 predecessors. So, as it stands, and based on the statistics, Mercedes have the more reliable car compared to Red Bull.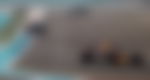 But if the progress made by Red Bull in the last few races indeed looks set for the longer haul, then Mercedes could have a genuine challenge on their hands. By bringing in Sergio Perez alongside Verstappen to shore up the pairing strength, they are merely adding steel to their intentions.
ADVERTISEMENT
Article continues below this ad
Mercedes will still start as title favorites and the team to beat heading into the 2021 season. But make no mistake, Red Bull could certainly give the defending champions a hard time on the track.