Images of 2022 Concept F1 Car Reportedly Leaked Ahead of Official Unveiling at Silverstone
Published 06/22/2021, 7:47 AM EDT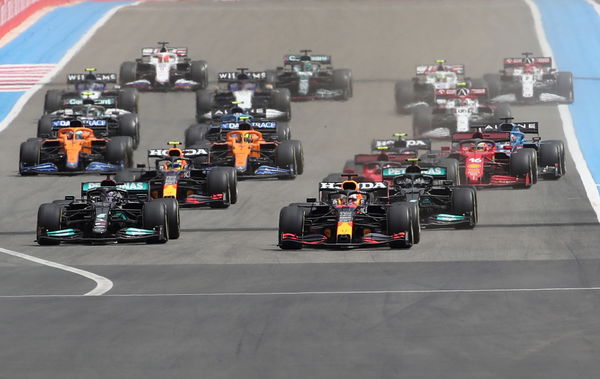 The excitement around the approaching 2022 F1 season has been immeasurable. And it isn't just about the potential title rivalry between Mercedes' Lewis Hamilton and Red Bull's Max Verstappen, but something far more interesting and appealing.
ADVERTISEMENT
Article continues below this ad
Back in 2018, the Formula 1 organization affirmed that there will be some groundbreaking changes to the sport in 2021. However, the untimely pandemic meant that the plans had to be pushed to 2022.
This is because the teams were facing substantial time and financial crunch. Hence, building an entirely new F1 car could prove to be extremely costly, which the sport realized and subsequently affirmed the delay in the project unveiling.
ADVERTISEMENT
Article continues below this ad
Images leaked ahead of the official unveiling at Silverstone
F1 announced massive technical regulation changes to take charge from 2022, along with a sketch portraying how the cars could look like in reality.
And the sport has been prepping up to unveil the concept car over the weekend at the 2021 British Grand Prix after presenting the new regulations in mid-July.
However, with almost a month to go for the official unveiling, certain leaked images of the 2022 concept car have been circulating around the internet, according to Marca. Interestingly though, the car does not seem to be a replica of the sketch.
Instead, there are a few noticeable changes to the design. Of course, it is still quite hazy over whether the images are actually true. Hence, the fans will have to wait until the race weekend kick-starts at Silverstone.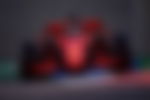 What are the changes to the 2022 F1 car?
Assuming the images are real, let's take a look at the kind of changes the 2022 cars could be sporting. The one that caught everyone's attention is the floor of the car.
The bottom looks completely flat, which will help drivers follow behind a car without suffering vibrations, and subsequently tire degradation. The front and the rear wings are looking much aggressive and are also giving a futuristic look.
ADVERTISEMENT
Article continues below this ad
The front nose has been further lowered too. Also, there have been a lot of simplifications around the aero department.
This could mean that driving the car will be extremely tricky as opposed to the current cars, which are showing high resilience around high-speed corners. Let's not forget the 18-inch tires that are coming to F1.
Hence, how incredible will the 2022 season turn out to be for the viewers? Will 2022 prove to be an immense success for the sport? Only time will tell.
ADVERTISEMENT
Article continues below this ad
Watch Story: What Are Sprint Races & Where Will They Be Held?