Imola GP: Russell Fumes at Bottas Over 'Verstappen Move' Ending in Huge F1 Crash
Published 04/18/2021, 1:06 PM EDT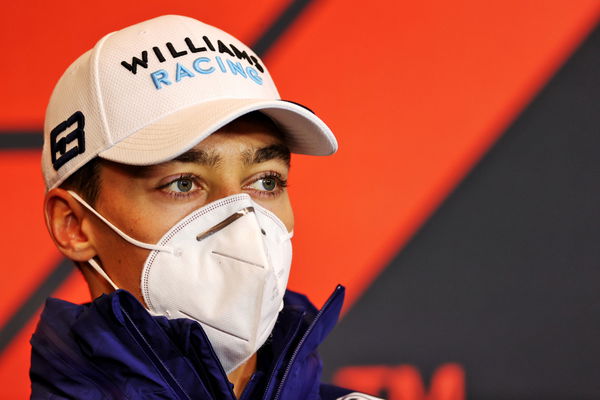 ---
---
The 2021 Emilia Romagna Grand Prix was an exciting event indeed. There were a lot of talking points after the race, one among them being the massive crash between George Russell and Valtteri Bottas. The Williams and Mercedes drivers both got knocked out of the race at the midway point after the incident. While to the neutral, both drivers appear to be at fault, Russell believes that Bottas' questionable defending was the main reason why the event unfolded.
ADVERTISEMENT
Article continues below this ad
Russell was clearly not too pleased with Bottas. He compared his risky defending to what Max Verstappen was infamously known for during his first couple of years in the sport.
ADVERTISEMENT
Article continues below this ad
Speaking after the race, George said, "I was coming up on Valtteri massively fast. I had the slipstream, I had the DRS. And just as I pulled out, he jolted very, very slightly to the right, which is a tactical defense that drivers in the past used to do. Sort of the Verstappen move of 2015.
"There is a gentleman's agreement about that. That's not what you do because it is incredible dangerous."
It was a pity for Russell's race to end that way. While most of the focus was on the front of the grid, George himself was having quite an impressive race. He had been in the top 10 for a good amount of laps until the incident occurred.
George Russell hints at Valtteri Bottas playing some dirty tricks
Considering the drivers involved in the crash, it is hard not to think about the Mercedes connection. If Hamilton decides to race on, Bottas may be the man who clears his seat for Russell, who appears to be the leading candidate.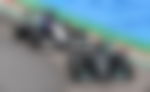 Did that play a role in the incident? Russell hints at it being very much so.
He said, "I'm fighting for P9, a P9 for him is absolutely nothing. Almost meaningless. He did a move that you would do if you were fighting for victory on the last lap of the race.
ADVERTISEMENT
Article continues below this ad
"It begs the question why he would do that for P9. Perhaps if it was another driver, he wouldn't have. So that's what went through my mind."
Whether Bottas actually knew what he was doing or it was just an unfortunate incident, that only the Finn would know. But this may play a big part in the off-field drama for the Mercedes seat leading into the 2022 season.
For now, however, it simply means that Russell lost out on his first points finish with Williams while Bottas has had a major setback in the title race.
ADVERTISEMENT
Article continues below this ad