Imola Proved that Lewis Hamilton is 'No Longer Used to Taking Great Risks': Former F1 Champion
Published 04/23/2021, 8:53 AM EDT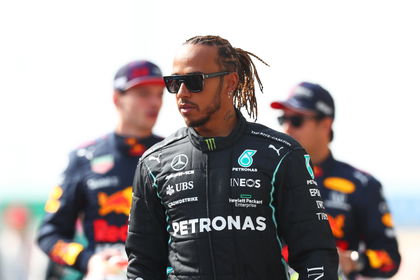 ---
---
In the last few seasons, Lewis Hamilton has shown no cracks in his game. He's been utterly dominant from start to finish in most race weekends, hardly spinning around, going off the track, and crashing his car into the others. But in Imola, he made a few uncharacteristic errors that may have highlighted the reason why he's been so flawless over the years.
ADVERTISEMENT
Article continues below this ad
According to Jacques Villeneuve, it may have been because of a lack of rival of equal stature. While his idol, Ayrton Senna, had Alain Prost, no driver has been able to sustain a true challenge to him.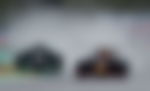 But now Max Verstappen is here, knocking on his door and threatening to take over his throne. At the Emilia Romagna Grand Prix, he first forced the Brit to over-commit in the first corner and cause damage to his car. Then, during Lap 34, Hamilton drove on the damp section of the track to gain time on Max and slid into the gravel. It showed his vulnerability in taking those risks.
ADVERTISEMENT
Article continues below this ad
"It's going to be exciting. It was already seen at Imola that Lewis is no longer used to taking great risks. But he has to do that now because, unlike in previous years, he has an opponent on an equal footing who also drives for another team," said Villeneuve. (Quotes translated from German using Google)
Lewis Hamilton can no longer rely on Bottas the way Max Verstappen can rely on Perez
The Mercedes driver was lucky to stand on the podium at the end of the race. That damage limitation was inadvertently thanks to his teammate, Valtteri Bottas.
"The red flag that his teammate Valtteri Bottas raised, of all people, saved him. He was very lucky. He shouldn't rely on that from now on," Villeneuve advised Hamilton.
ADVERTISEMENT
Article continues below this ad
While Bottas' misfortune favored him, the Finn's driving may not help him very this season. He was way off the pace to Hamilton. In contrast, Perez beat Verstappen in qualifying and was not far behind the leaders before he made a few errors of his own.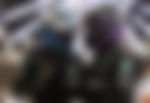 "Perez is the newcomer to the Red Bull team and is already stronger than Bottas, who is already driving for Mercedes in his fifth season. Perez can help Max more than Bottas can for Hamilton," believes Villeneuve.
ADVERTISEMENT
Article continues below this ad
The 2021 title fight will go down to the wire. Since fine margins will matter the most, Hamilton needs to take calculative risks and make sure that they pay off.