In Prime, Max Verstappen Placed Higher Than Legendary F1 Champions in a Crazy Stats Rundown
Published 03/18/2023, 6:15 AM EDT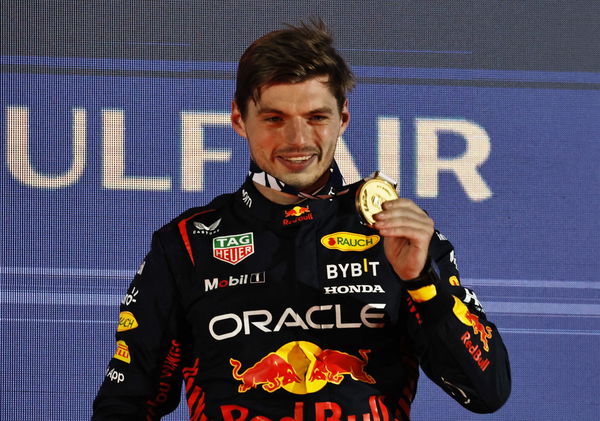 Max Verstappen, who has a racing gene, broke all the records in the previous season. One of the most contentious cases that Red Bull brought to worldwide attention made his debut in 2015 with Toro Rosso. The youngster may be grateful to Milton Keynes for bringing him to the top level of motorsport now, in 2023. But as we are all aware, the Austrian team doesn't back just any random person, and as of now, the youngster has grown up to be a two-time champion at just the age of 25. A Wild Statistical Rundown shows how far the ruthless Dutchman has come to catch up to the Great F1 Champions.
Verstappen finished fifth, sixth, and fourth over the course of the first three seasons, consistently placing toward the top of the points standings. He followed that up with consecutive third-place finishes in 2019 and 2020, which prepared him for his greatest career success. The situation for Verstappen really changed in 2021 when the Dutchman battled Mercedes superstar Lewis Hamilton down to the very last lap and won his maiden championship. His victory was just as ruthless and refined as Sebastian Vettel's in the 2013 season when he reeled off a record of nine straight victories to win the championship.
ADVERTISEMENT
Article continues below this ad
Then came 2022, when the world witnessed the utter dominance of Max Verstappen. He smashed the record for the most victories (15) in a season that had previously been held by two German greats, Michael Schumacher and Sebastian Vettel (13). His exploits over the past year have made him a household name. Also, Tom McCluskey was discovered making a comparison between Verstappen and Vettel in the Last Lap live podcasts.
He said, "you just have to look at the numbers, right? At 25 years of age, he's got more wins. He's got equal championships to Vettel. Hmm. He's got more podiums, I believe as well." Later, Tom also reflected on how smart the Dutchman had been to establish himself in the squad against Daniel Ricciardo, the Red Bull star at that moment. He added, "it's not just about being a good race driver you have to be able to assert yourself in a team."
Red Bull has experienced a broad spectrum of feelings over the years, but despite this, they have produced some terrific drivers. Christian Horner, the Red Bull team boss since 2005, picks the driver he believes to be the most ravenous.
Red Bull team boss Christian Horner Picks Max Verstappen as the most hungry driver
ADVERTISEMENT
Article continues below this ad
Horner has been with the team for a very long time, and throughout that period, he has guided them to four straight championships from 2010 to 2013. Moreover, Vettel won the driver's championship in all those years. Despite being aware of Vettel's supremacy, Horner selects Max Verstappen as the driver most hungry to fight for victory.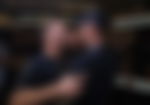 Horner told the BBC's No Passion, No Point podcast, "You've got to really, really want it and that's what's been interesting about Verstappen. We've worked with some great drivers like Sebastian Vettel, Daniel Ricciardo and Mark Webber and there's this commonality between them that they are all hungry for it. But I don't think I've ever seen one as hungry as Verstappen."
ADVERTISEMENT
Article continues below this ad
WATCH THIS STORY: Max Verstappen: 'Is my title tarnished? Not at all. I really deserved it'
Since the 2021 season finale, the brilliance of Max Verstappen and the company has trapped destiny. However, the team is aware that the other squads are continuously working hard to find a strategy to defeat the Austrian team, so they will do everything in their power to fully capitalize on this glorious period for the team.
Edited By: Varunkumaar Chelladurai