In the Absence of Formula One, How are Racing Fans Getting Their Fix?
Published 03/17/2020, 12:06 PM EDT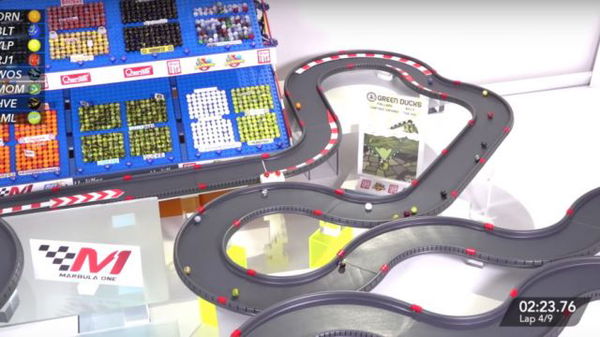 Unless you are really bored, watching a bunch of marbles rolling around may not sound that appealing. However, one should never underestimate the power of a desperate Formula One racing fan. Apparently, competitive marble racing has emerged as a new favourite method to amuse one's self. To be honest, the COVID-19 virus, leading to the cancellation or postponement of many major sporting events can do that to a person.
ADVERTISEMENT
Article continues below this ad
Marble racing is completely devoid of human interaction, so there is plenty of social distancing. In fact, it is the perfect 'sport' to enjoy while the coronavirus runs its course. The races feature colourful marbles rolling through intricately detailed courses until they're either knocked out or reach the finish line.
Admittedly, marble-racing did not start just to fill up the sports entertainment void. YouTubers Jelle and Dion Bakker started the popular YouTube channel Jelle's Marble Runs and founded the Marble League in 2016. Other racing event include the marble version of Formula One, aptly name Marbula One, and Marble Rally).
ADVERTISEMENT
Article continues below this ad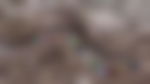 Jelle specializes in building elaborate tracks for racing multiple marbles. He told Vice in 2016, "I have a form of autism and I'm really interested in moving things, sounds, lights, et cetera."
ADVERTISEMENT
Article continues below this ad
Aside from the marble version of Formula One, what other events are there?
The Marble Rally and Marbula One events are primarily single marble competitions. However, there is a team event called the MarbleLympics. From 16 different events, teams earn points based on position and there is a qualifier for the MarbleLympics.
The top three teams automatically qualify as does the host team, leaving 12 open spots. It is also worth mentioning that the commentator for the event is Greg Woods, who's commentary is like listening to professional sports commentary.
ADVERTISEMENT
Article continues below this ad
According to a fan, the sport can provide s great getaway from thinking about and fearing the coronavirus outbreak. For fans new and old, the Marble League 2020 season will commence in June.
Luckily, people can catch up to the current season or even visit older videos for some fun. Until then, Formula One fans have to find various ways to amuse themselves if they run out of throwback F1 videos.