In the Hopes of Rejuvenation, Mattia Binotto Would Fall Prey to the Same Fate as His Ferrari F1 Predecessor Maurizio Arrivabene
Published 11/27/2022, 7:28 AM EST

Follow Us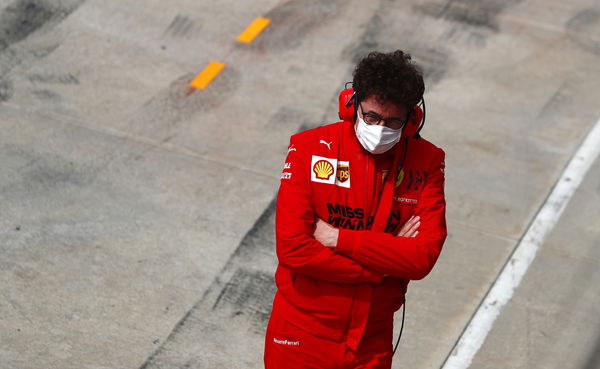 Maurizio Arrivabene took the reins of Ferrari in 2014 after a failed season under Marco Mattiacci's leadership. Ferrari sacked him after the team finished 2nd in the constructors' championship in 2019, owing to some failed race and tire strategies. His successor Mattia Binotto is now facing a similar fate as rumors of his sacking become stronger.
Ferrari finished 4th in the constructors' championship in 2014, falling behind Williams, Red Bull, and Mercedes. Being the most successful team in the history of F1, that had to hurt. The Prancing Horse's management had no choice but to make an overhaul at the very top of the pyramid. That was when Maurizio Arrivabene was brought in.
ADVERTISEMENT
Article continues below this ad
The eerie similarity between Mattia Binotto and Maurizio Arrivabene's fate
Mattia Binotto, Ferrari's CTO under Maurizio Arrivabene in 2018, delivered arguably the fastest engine on the grid back then. Despite that, the Maranello-based team won none of the two championships. While Sebastian Vettel could arguably be blamed to some extent for the failure, overall faulty strategies throughout the season only worsened the situation.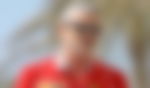 Back then, The Guardian reported, "Vettel was responsible for some of their failings in 2018 but the team notably let him down operationally, failing to institute clear orders on occasion and making the wrong tire choice in qualifying in Japan, an error for which Arrivabene turned on his team."
While the team's race and tire strategy this year has been erroneous, they cannot pin the blame on Charles Leclerc. The Monegasque started the season on a high, registering 2 wins in the first 3 races. He even built a gulf of 46 points between himself and Max Verstappen. However, that lead did not take long to vanish.
The reason behind Ferrari's downfall
Ferrari witnessed its golden age under the leadership of Jean Todt. The Prancing Horse won 14 F1 titles, constructors' and drivers' championships combined during Todt's era. Former McLaren mechanic Marc Priestley feels that was because of Todt being a non-Italian.
ADVERTISEMENT
Article continues below this ad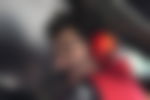 Marc, speaking on In the Fast Lane: F1 and MotoGP podcast, explained, "I hate to pin this on being too Italian, it's the wrong way to say it. But if you see the last period of Ferrari dominance, the team was run by Europeans that weren't Italians." 
He continued, "they are an Italian team. They're almost a national team. The pressure as an Italian from the inside that organization, from media, the fans must be extraordinary."
ADVERTISEMENT
Article continues below this ad
Watch This Story: Ferrari Strategy Fails We Will Never Forget
Alfa Romeo boss Frederic Vasseur is rumored to succeed Binotto soon. Will the French national manage to shake off the pressure from Italian media and fans and take the team back to its glory days?
Edited By: Ranvijay Singh