Incredible News for Max Verstappen as Dutch GP Announces Huge News
Published 08/14/2021, 12:22 PM EDT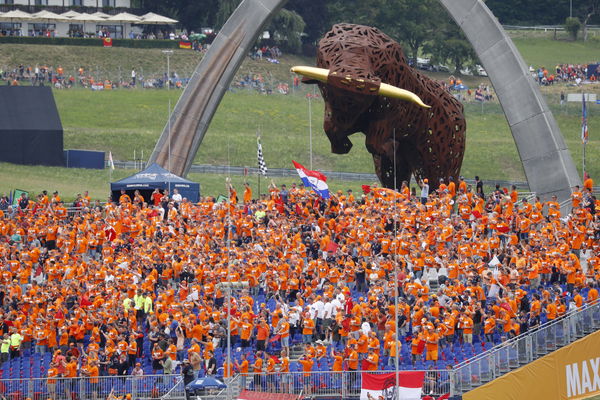 ---
---
Having been removed from the calendar last year because of the COVID-pandemic, Dutch fans were hopeful for the 2021 Dutch GP. There is now some good news for the Orange Army as the organizers confirmed that the race will take place as planned. The race at Zandvoort was doubtful until Friday, when officials gave the event the green light.
ADVERTISEMENT
Article continues below this ad
The race is now a part of the second triple-header of the season. Drivers will inaugurate the remodeled track, marking the first Dutch GP since 1985.
ADVERTISEMENT
Article continues below this ad
However, the race will take place with a two-thirds capacity crowds, as required by the government. Sporting Director of the event, Jan Lammers said, "For me, the glass is two-thirds full. We're just going to do it."
Lammers is also excited about what the Grand Prix could mean for the future of the circuit. "The belief in the ambition to organize the biggest Ultimate Race Festival in the world remains the primary goal for the coming years." 
Orange army at the Dutch GP
The limited seats only make this a more exclusive event. Lanners looks forward to the air of the grandstands, saying, "This year, admittedly in a smaller form, the battle for the World Championship will be fought in a beautiful orange ambiance in the stands."
The two-thirds requirement will allow 70,000 spectators to the event. With Max Verstappen's fan base growing by the minute, fans had booked tickets at lightning speed. Since the new regulation, organizers have promised those whose tickets got canceled a refund.
Max Verstappen's home race
While Verstappen is level-headed with or without the fans, his races at Austria before a sea of orange say otherwise. The loud chants of his name followed by an even louder celebration of his victory was a spectacular sight. Max Verstappen would look forward to regaining his championship position in front of his fans at Zandvoort.
ADVERTISEMENT
Article continues below this ad
The quick track will surely add to the growing competition between the championship contenders. While the majority will favor Max at his home circuit; in the light of recent events, the organizers have asked fans to be respectful towards Lewis. The Silverstone incident only increased the animosity between the Orange Army and Hamilton.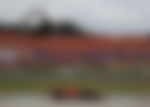 Jan Lammers stated, "It's logical that everyone has their own preferences, but let's do it in a civilized way in such a way that we surprise Hamilton with our sportsmanship and hospitality."
ADVERTISEMENT
Article continues below this ad
While the reaction of the fans is unpredictable, what's expected is another thrilling triple-header from the drivers. But first, it's lights out and away we go at Spa on August 29.
Watch this story: Top 5 wins of Max Verstappen's F1 career