Indycar Doors Open for F1 Champion Sebastian Vettel After 'Proper Tracks' Statement at Miami GP
Published 05/09/2022, 2:22 PM EDT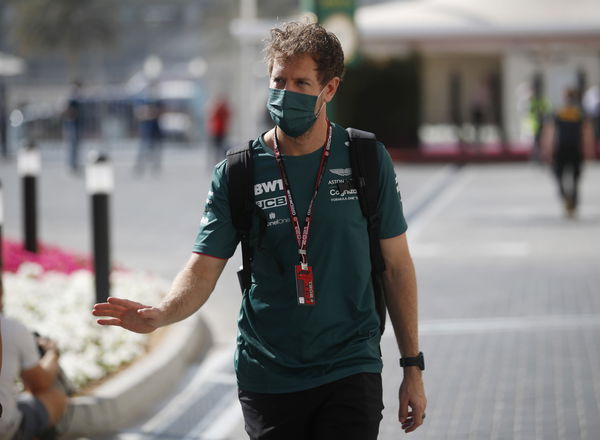 This weekend marked the first-ever Miami GP. Although it was a spectacular event, there were questions raised about the quality of racing in Florida. Fans and drivers expressed that the track layout left much to be desired.
ADVERTISEMENT
Article continues below this ad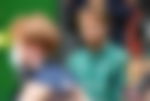 Sebastian Vettel is one driver who would have liked to race elsewhere in the States. The Aston Martin driver opened up about wanting to race at Road America in Wisconsin. In the meantime, IndyCar driver Graham Rahal has offered Vettel a chance in his machinery at the circuit.
ADVERTISEMENT
Article continues below this ad
Sebastian Vettel to try out IndyCar at Road America?
The German driver has previously expressed his love for the States and the racing scene there. He said, "has fantastic race circuits with incredible history." Vettel wanted to see the F1 race in Wisconsin at Road America. He said, "… for certainly the money that was spent to build this could have easily, you know, brought the standard up in great places, like Road America.".
This caught the eye of the IndyCar driver and the son of the IndyCar team owner, Graham Rahal. The American has recently been pursuing Vettel on Twitter, offering him a chance to test out IndyCar machinery at the track.
Immediately, he followed up this tweet by getting approval from his father and Rahal Letterman Lanigan Racing owner, Bobby Rahal.
The same question was posed to Sebastian Vettel after the race on Sunday. The German said, "I need to have a look! But it's a great track, so let's see."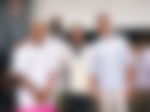 Will we get so Vettel testing for IndyCar at Road America anytime soon?
Twitter goes wild after Vettel is offered to test for IndyCar
Fans of the driver could not hold back their elation at the news. The driver who had previously said, "I'd love to go to proper tracks," now has the chance to fulfill his dream. The fans all wanted to see Vettel take up his chance to drive at the circuit.
Matt @TheBishF1 you have to let Seb know about it and make it happen.. please 😁

— Shrivaas (@shrivaasms) May 8, 2022
Thankyou for telling him: we Seb fans were planning to tell Graham Rahal to send a letter to Seb's fanmail address. Or a carrier pigeon.

— Bee (@bee_chicory) May 9, 2022
More notably, fans wanted to see the German driving full-time in IndyCar. In the meantime, they tried to manifest this into reality over social media.
@RLLracing if he wants to come race IndyCar for a few years would you guys give him a car?

— Logan Frommelt (@LoganFrommelt) May 8, 2022
When Graham is the reason we get Vettel to #Indycar in a year to 2.

— Joshua Abbe (@jabbe05) May 8, 2022
If there's an F1 driver I'd like to see come to @indycar, it's Seb

— Douglas Kuhn 🇺🇦 (@OpenWheelDoug) May 8, 2022
ADVERTISEMENT
Article continues below this ad
However, will the fans get to fulfill their wish of seeing the German drive in Indy Car? No one knows. But currently, the driver needs to focus on the task at hand which is the 2022 season.
Watch This Story: Tom Brady Posts Epic Photos From Miami Grand Prix Including Michael Jordan, Lewis Hamilton, Toto Wolff, And David Beckham
ADVERTISEMENT
Article continues below this ad
Vettel has so far had a dismal start to life in 2022 after missing the opening 2 rounds due to COVID. He had another disappointing weekend at Miami this weekend as well. A crash with Mick Schumacher robbed him of the chance of points in Florida.
However, he will have to keep his hopes up for the next round in Barcelona. Both he and Aston Martin are in major need of a strong showing.