"Inherent DNA" of Mercedes' F1 Car Means the Answers for Monaco Struggles Aren't Easy to Find: Wolff
Published 05/30/2021, 4:04 AM EDT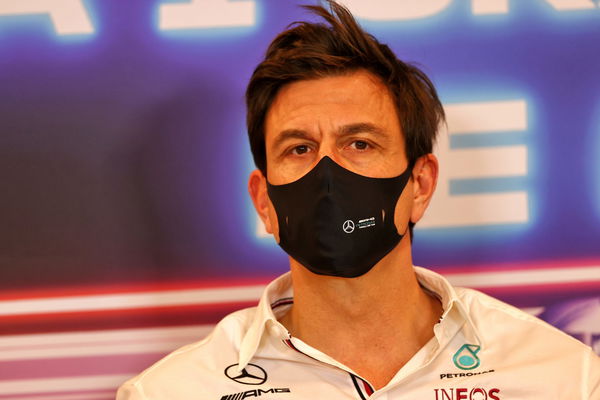 ---
---
The Monaco Grand Prix turned out to be a trouble-induced weekend for world championship contenders, Mercedes and their star driver, Lewis Hamilton. Interestingly though, this isn't the first time the Stuttgart outfit struggled at Monte Carlo with tires being the biggest concern.
ADVERTISEMENT
Article continues below this ad
So, a huge question arose; Why does Mercedes' dominance hide in darkness when it comes to street circuits? Considering this has been the case over every F1 season, does the team possess enough understanding of what's wrong and break out of it?
Well, Mercedes' boss, Toto Wolff, doesn't think so. The Austrian opined that it might be more than challenging for the team to end their street circuit struggles.
ADVERTISEMENT
Article continues below this ad
What did Toto Wolff say?
As reported by GP Fans, the Mercedes boss reckoned that Mercedes' struggles are engraved in their DNA and that there could be no way out of it.
"Monaco has never been a happy place for us. We have had outliers, 2019 I believe, in terms of pace. But it is similar to the kind of events we have had in Singapore in the past," Wolff said. "It is sort of engrained in our DNA where the car goes well or not and the answers are not always easy to find."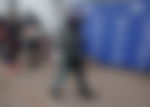 Unlike other circuits, Monaco has often treated Mercedes rather harshly. Of course, Hamilton won the race last time around, but their usual dominance was nowhere to be seen.
Moreover, if not for the lack of overtaking opportunities, Mercedes would be holding on to a much poorer record around the streets of Monaco.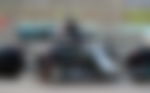 We know where we need to optimize the car: Mercedes boss
Wolff pointed out that when looking at the bigger picture, such struggles at certain circuits are pretty much imminent despite knowing the root cause of the problem.
"There seems to be an inherent DNA in the car. In our case, we know where we need to optimise the car, how we need to get the tyres in a better window and you are building a car for 23 races. There will be outliers in both directions where you will underperform," Wolff clarified.
ADVERTISEMENT
Article continues below this ad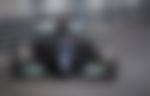 The next stop is at Baku, yet another circuit that hasn't treated Mercedes well. While Hamilton suffered a big blow from the race lead with a broken headrest in 2017, the very next year, Valtteri Bottas suffered a late puncture during the race while leading the pack.
However, the good news is that Mercedes haven't had such troubles since then. So, can the Stuttgart outfit continue to dominate over the Azerbaijan Grand Prix and reclaim their championship lead from Red Bull? Only time will tell.
ADVERTISEMENT
Article continues below this ad
Watch Story: Biggest Pitlane Mishaps Feat. Hamilton, Verstappen & Raikkonen