Insulted Andretti Scoffs at Lackluster Attitude Towards Cadillac Introduction: "Formula 1 Should Say: Welcome Cadillac"
Published 01/17/2023, 3:20 AM EST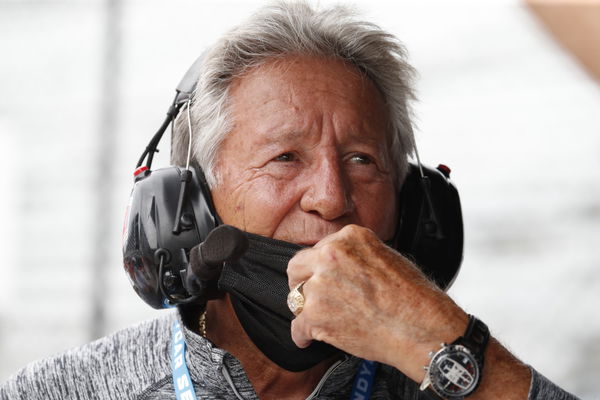 The Andretti-Cadillac bid does not find itself a great place toward making any progress on its F1 plans. Formula 1 and the existing teams have not shown any enthusiasm toward the American partnership. Besides the FIA president Mohammed Ben Sulayem, few are backing Andretti's partnership with Cadillac for an F1 entry. There may be financial and political reasons behind this lackluster reception for the American duo. But, former F1 champion Mario Andretti is pushing F1 to not doubt Cadillac's future prospects, scoffing at the unenthusiastic attitude.
ADVERTISEMENT
Article continues below this ad
Speaking to Auto Motor und Sport, Mario Andretti spoke about how GM and Cadillac are looking at progressing its F1 program. He cited, "General Motors already has a technology center for motorsport. And they will continue to invest in this department to eventually cover all technical aspects of the car and engine themselves." [translated via Google]
ADVERTISEMENT
Article continues below this ad
The 1978 world champion is also a stakeholder with his son Michael Andretti in this project. Thus, he perhaps feels insulted by seeing the lackluster attitude from F1 and existing teams toward their Cadillac partnership introduction.
On Cadillac's motorsport aspirations, Andretti added, "Until now, Cadillac has only been a luxury brand. But GM also wants to give Cadillac a sportier touch. Formula 1 fits perfectly into their strategy. Actually, Formula 1 should say: Welcome Cadillac."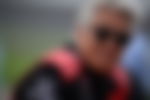 Many have arguably questioned Cadillac's involvement if Andretti will just use a customer engine from Renault or probably Honda. Though, according to Mario Andretti, they have got future plans for a Cadillac F1 engine program.
There have been several issues related to Andretti's F1 bid. The political dynamic of the existing F1 teams may also be upping the financial requirements with a probable increase in the anti-dilution fee of $200 million. Besides, Formula 1 management has also been indicating that it has other parties interested too for entering the sport.
Are Andretti and Cadillac ready to enter F1 by 2026, tackling all doubts?
Initially, 2024 or even 2025 was a deadline by which Andretti was aiming for being on the F1 grid. Though, with the several speed breakers from Formula 1 and the existing teams, it does not seem likely. But, Mario Andretti's claims about the team's readiness paint a different picture.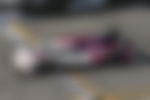 GM and Cadillac are quite committed to building a state-of-the-art factory and motorsport facility for F1 in the US. They also look to hire the required number of people, which can go up to 500 or 600. There have been doubts over how effective can Andretti's F1 team be with a base in the USA.
ADVERTISEMENT
Article continues below this ad
As most teams have an operations base in the UK, most of the F1 infrastructure and ecosystem are present in the British Isles. Although, Andretti also may have a satellite base in the UK, thus allowing its team access to all of this F1 ecosystem. Still, hiring almost 500 to 600 people and getting them all functioning quickly toward the full-fledged operation of an F1 team will be difficult.
Besides the engine aspect, the American team has a lot of questions to answer. But Mario Andretti revealed that they have answered everything to the FIA in writing about their long-term plans. So, it may seem odd if after checking every box, Andretti-Cadillac does not get on the F1 grid.
ADVERTISEMENT
Article continues below this ad
WATCH THIS STORY: American Drivers to win an F1 race
It is going to be a long gruesome battle for the American duo to tackle F1's lackluster reception. While 2026 is about 3 years away, Andretti's F1 plans may suffer amidst all of these external issues of getting an official entry. Do you think Andretti's partnership will Cadillac help the team become the 11th team in F1?
Edited By: Ranvijay Singh