'Interpreted in a Misleading Way' – Mika Salo Clarifies His Recent Comments on the Ferrari F1 Punishment
Published 02/26/2021, 4:45 AM EST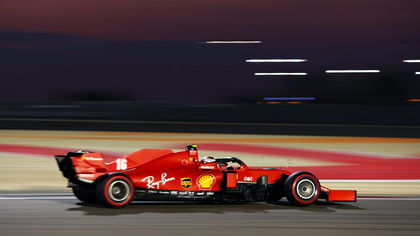 ---
---
Over the past few days, former F1 driver Mika Salo has been under fire following his comments on Ferrari's punishment in 2019 that eventually led to the team's downfall.
ADVERTISEMENT
Article continues below this ad
Rumors claimed he affirmed the fact that Ferrari had cheated with their engines. Consequently, Ferrari and FIA solved the issue internally, as Ferrari escaped with just a hefty fine.
Furthermore, they also had to run a lower-powered car through the year, which forced the team to fall into the mid-field pack.The misery did not end with Ferrari, as their customers, too, took a massive hit.
ADVERTISEMENT
Article continues below this ad
Alfa Romeo and Haas dropped to the bottom of the grid and were racing alongside the struggling Williams throughout the season.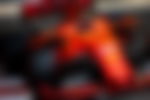 Overall, considering the sensitivity of the subject, it looked quite obvious that Salo would fall into the traps of falsehoods.
And rightly so, he did.
What's more, now that more rumors are spreading like wildfire, the former Finnish driver took to social media to provide clarification on the matter. Salo reckoned that his comments were spread in a misleading way.
Furthermore, he also revealed that he had no clue about the confidential details surrounding the alleged agreement between Ferrari and FIA.
What did the former F1 driver say?
Mika Salo posted a video on social media to put an end to the rumors that rose from his recent comments while streaming on Twitch.
"Hi, I realized that certain comments I made on Twitch a few days ago has been interpreted in a misleading way. So, I would like to clarify that I have no knowledge about agreement or any kind of agreement between FIA and Ferrari," he said.
"Only we talked about the things that has been on the press and media before. It was just a stupid joke and informal conversation between two friends.
"I only can say that I really don't have any clue on this kind of contract. And even if I knew some confidential things, I would not say them for you guys. Thank you," the 54-year-old added.
Of course, it was a rough couple of seasons for Ferrari, with the latter season taking a massive hit. But their misery-filled phase could finally end from the 2021 season.
With newly designed engines set to roar inside Ferrari and their customer teams, expectations are back to sky-high.
ADVERTISEMENT
Article continues below this ad
So, have Ferrari finally found the missing piece in the puzzle through this new engine? Will they return to dominate the F1 grid?
Only time will tell.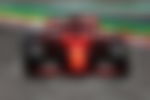 ADVERTISEMENT
Article continues below this ad