'Investors Are Knocking on Our Door' – F1 CEO Gives Positive Update on the Sport's Financial Stability
Published 04/04/2021, 4:03 AM EDT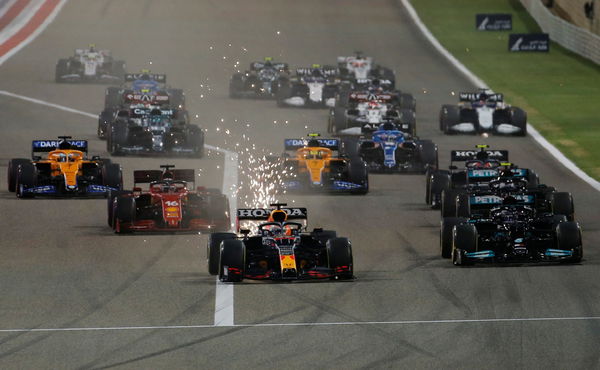 ---
---
The ownership of Formula 1 changed hands prior to the start of the 2021 campaign. The sport's newest CEO is Stefano Domenicali. The Italian is tasked with leading F1 into a new age and he believes the sport is in good shape despite the pandemic.
ADVERTISEMENT
Article continues below this ad
Domenicali, who was a championship winning team principal at Ferrari, gave a positive report about the financial stability of the sport.
He said (translated via Google)"We have a basic contract with the teams. We have a budget cap. These two elements give us stability for the future. And what must not be forgotten: there is a lot of interest from the financial market in Formula 1.
ADVERTISEMENT
Article continues below this ad
"Many investors are knocking on our door. That is a good sign."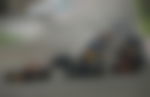 Although Domenicali has rich experience in the world of F1, he doesn't want to be compared with F1 supremo Bernie Ecclestone.
"I see that as a great privilege. But I don't want to put myself on the same level as Bernie. He turned Formula 1 into a global sporting event," said Stefano.
However, unlike Ecclestone, who is against changing the traditional way in which F1 cars operate, Domenicali intends to push the current generation of hybrid cars one step further, in the interest of the environment, to attract more teams, and also the younger F1 audience.
F1 CEO Domenicali states his future plans with the sport
The former Ferrari team principal stated that it's important to preserve the roots of F1 racing by allowing driver and teams to show their skills whilst entertaining the audience. However, he also intends to introduce sustainable fuel in the future.
ADVERTISEMENT
Article continues below this ad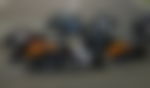 Domenicali said, "With just 100 kilos of petrol, we can cover 305 kilometers in a very short time. This is unique and in the future we want to take this technology to the next level with sustainable fuel – to keep the manufacturers present and to attract new ones."
It'll be interesting to see how the sport develops and how it modifies to the demands of the new era. But for now. All eyes will be on what's shaping up as a cracker of a season.
ADVERTISEMENT
Article continues below this ad
The season opener in Bahrain was a feisty event. Can the next race in Imola deliver more of the same? We shall soon find out.