Is F1 Merging With Formula E? CEO Stefano Domenicali Says – "Never Say Never"
Published 06/30/2021, 1:53 PM EDT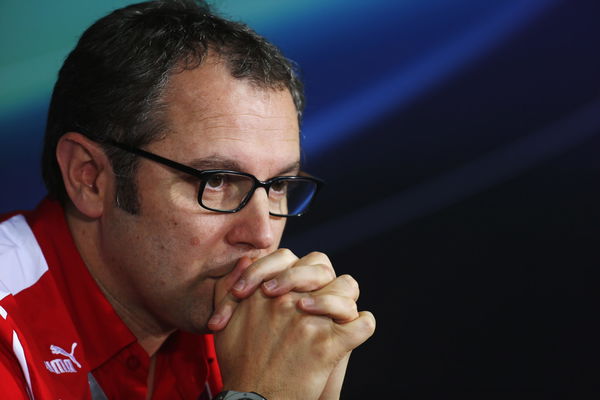 ---
---
F1 has become one of the fastest, most expensive, and technologically advanced motorsport. However, the sport's sustainability and environmental impact are often challenged. In a recent interview with RaceFans, Stefano Domenicali- former Ferrari sporting director, discussed the possibilities of Formula One merging with Formula E, an all-electric parallel counterpart. 
ADVERTISEMENT
Article continues below this ad
Formula One's environmental viability has been a topic of discussion for a long time. This has led to speculations of a merger between the two motorsports in the near future. Domenicali, however, believes otherwise.
He explained, "I say in life, 'never say never… I think Formula E, with respect, will have to think about its future, and if that future is interesting for Formula 1, I think we'll be ready to discuss [convergence] but it is something that's not on our agenda."
ADVERTISEMENT
Article continues below this ad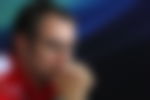 Domenicali also has immense faith in F1 technology and its ability to keep up with what's demanded of it. With the increased level of hybridization and alternative and sustainable fuels, Formula 1 cars are heading in the right direction. He believes it to be foolish to think that there is only one way forward.
"Formula 1 will once again be the leader in this direction; I think there are incredible years [ahead] where we will once again have the possibility of, internationally speaking, being at the [cutting] edge and at the top of [the] world of motorsport."
Read: "I Owe Lewis One"- Sainz Explains His Gratefulness to Hamilton After Styrian F1 GP
Understanding F1 and FE
Rumors of a merger between Formula One and Formula E have been making rounds for almost a year now. Many believe that the future is electric, and a collaboration is inevitable. However, the way the two function is completely contrasting.
Formula E may be the way of the future, but Formula One holds the weight of heritage and colorful competition that FE cannot emulate. However, one can argue that F1 is slacking in the areas of sustainability and being affordable. On the other hand, the sport sits at the pinnacle of technological development and can always make its way to achieve what it's required to do.
ADVERTISEMENT
Article continues below this ad
Stefano Domenicali also reckons that electric cars are not all they claim to be.
"… everything I hear about the numbers about full electric [cars] is not real. But this is not my business," he said in the interview.
Therefore, the future of the two motorsports becoming one is still a big question mark to the community as no one has fully confirmed which direction the sport plans to take.
ADVERTISEMENT
Article continues below this ad
Read this story: From Prince to the Queen: When F1 Stars Interacted With the Royal Family