Is Lance Stroll's F1 Future Under Threat Ahead of Aston Martin Return?
Published 04/21/2020, 4:30 AM EDT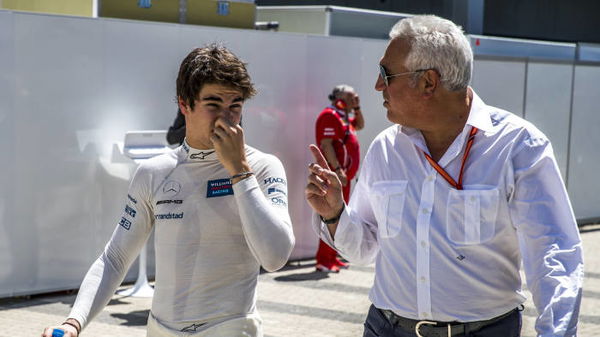 ---
---
There's been a lot of Buzz surrounding Aston Martin as of late. The iconic British manufacturer is all set to make its F1 return in 2021 all thanks to one Canadian billionaire.
ADVERTISEMENT
Article continues below this ad
Not only did Lawrence Stroll bail out the struggling company but he also had an ambitious plan to bring the team back to F1. As a result, Racing Point will rebrand itself as works Aston Martin F1 team. Sounds swell, but what about its drivers? You'd think the answer is pretty straightforward but Lance Stroll's future isn't looking very bright – here's why.
Aston Martin has a second driver problem
ADVERTISEMENT
Article continues below this ad
Before going any further into this discussion, I should make it clear that Lance Stroll isn't a bad driver by any means. This isn't another troll post aiming to undermine or ridicule his skills as an F1 driver. The purpose of this article is to examine Stroll's options for the future and if his F1 seat is really in danger.
Lawrence Stroll has made a habit of rescuing struggling teams and companies. Before bailing Aston Martin from a certain collapse, the Canadian rescued Racing Point (formerly known as Force India). Stroll led a consortium of investors to stop the Silverstone outfit from going under. Of course, a healthy cash injection also meant a seat for his son Lance.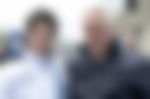 If it wasn't for the rescue package, Lance Stroll probably wouldn't be at Racing Point. To reiterate, this is merely an assumption as most of us are unaware of the team's internal workings. Fans often give the Canadian grief about being a "pay driver" but he hasn't really performed that poorly. Yes, he's not the best when it comes to qualifying but the Canadian does a pretty decent job on Sundays.
Consider this statistic – Lance Stroll gained a staggering 38 places cumulatively on the opening lap in 2019. That's way more than any other driver. Additionally, Stroll hasn't made too many unforgivable errors during a Grand Prix weekend. Thus, does Lance Stroll deserve an F1 seat? Absolutely. But does he deserve a seat in a championship-winning car? That is debatable.
Is Lance Stroll the right choice?
ADVERTISEMENT
Article continues below this ad
Yesterday, Lawrence Stroll fulfilled his complete investment in Aston Martin. The Canadian billionaire finally took over as the Chief Executive with a healthy 25% stake in the British team. However, he made an intriguing announcement after taking charge. Stroll declared that he wanted Aston Martin to compete at the front right from the get-go.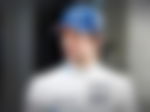 Assuming the team develops a competitive package that can take the fight to Mercedes, Stroll's next priority will be choosing the right drivers. As things stand, Sergio Perez has a long-term contract with the team until 2022. The wily Mexican is an experienced driver who has what it takes to bring home wins and Championships. That's one seat sorted. However, will Stroll back his son beyond 2021, considering his lofty ambitions?
ADVERTISEMENT
Article continues below this ad
F1 has a pool of talented drivers who would take a seat at a works F1 team in a heartbeat. Every midfield driver wishes to break out of the mediocrity chain and fight for things that really matter. Keeping that in mind, Stroll Sr must choose between family and business.
Backing his son isn't the wrong move under any circumstance but it is a certain gamble. The Canadian billionaire has a difficult decision to make – back results or keep faith with his son?