Is Lando Norris a Future F1 Champion? – 'Just Like Verstappen'
Published 05/17/2021, 3:20 AM EDT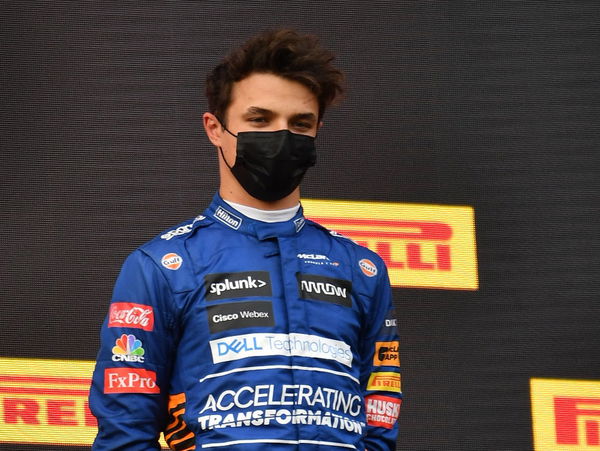 ---
---
Lando Norris has been in the form since of his life ever since this season started. With his content presence at the front of the grid and even a podium finish at Imola, the Briton is showing his true mettle this year. Hence, McLaren's ex-racing director, Eric Boullier, thinks he is a future world champion in waiting.
ADVERTISEMENT
Article continues below this ad
The 21-year-old has shown great pace during the qualifying this year and has had amazing races on Sunday as well, scoring crucial points for the Woking-based team.
Norris currently sits in fourth place in the driver's standings with 41 points to his name. The young British driver would like to have a better result at the upcoming Monaco GP.
ADVERTISEMENT
Article continues below this ad
Former racing director sees Lando Norris lifting the title in the future
Boullier told GPblog, as quoted by PlanetF1, "You have to see what he did in the junior categories to understand he is F1 material. I guess you can only see in F1 how they mature and then you can see if they are World Champion material, which is different.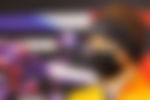 "Norris won everything below F1 and is developing very well compared to Ricciardo. Not only on a single lap but also in the races, on tyre management. He is developing very well and could be an F1 champion in the future, just like Max [Verstappen]."
 Andreas Seidl also believes in Norris
Team principal of the Woking-based outfit, Andreas Seidl, also has faith in his young driver that he too could be a world champion in the near future. He has been impressed by his development in the three years that he has been on the grid and believes Norris has what it takes to be on the top.
Seidl said, "I think on Lando's side, it is impressive to see the development he has shown in the last three years.
"It's impressive to see what he's pulling off this year, and I think if he keeps developing like that as a driver and as a person, I think he has everything in some years which is required in order to be a top driver in Formula 1.
ADVERTISEMENT
Article continues below this ad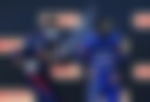 "I think to be a world champion is then again a different story again. That's something that is always difficult to predict; you need to be in the right car at the right moment, and you need to pull it off also as a driver 23 times a year and not just [a few] times," he concluded.
We are just days from the prestigious Monaco GP, Norris will hope to achieve a better result and help him get ahead in the driver's championship. What are your expectations from the McLaren driver in the upcoming weekend? Let us know in the comments below.
ADVERTISEMENT
Article continues below this ad