Is Lando Norris a Pay Driver in F1?
Published 01/06/2021, 11:57 PM EST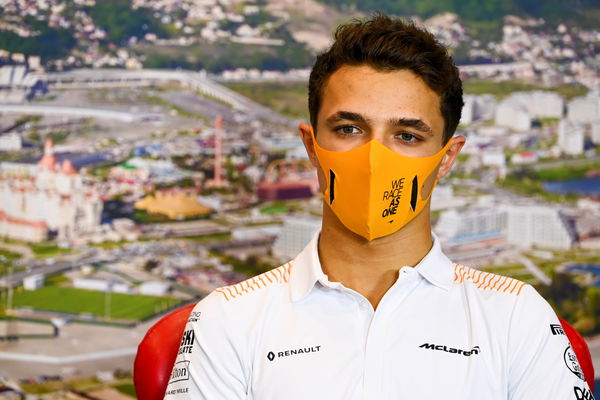 ---
---
Lando Norris is one of the most famous names on the grid. Not just because of his raw pace and talent, but also because of his antics on and off the track. So how did he reach the pinnacle of motorsports? Was he a pay driver?
ADVERTISEMENT
Article continues below this ad
A pay driver, as the words imply, pays for his own race seat with a team instead of himself getting any remuneration. They finance a team's operation through sponsorships, personal funding, or family backing.
It is a common practice in F1 where teams need humongous budgets to compete. However, it is majorly seen with those struggling at the back end of the grid.
ADVERTISEMENT
Article continues below this ad
Today, the most prominent example is that of Lance Stroll, whose billionaire father, Lawrence, bought the whole Racing Point Team. Whereas the outgoing Sergio Perez also relied on sponsorships earlier in his career before establishing himself. And in 2021, we will witness Nikita Mazepin line up on the grid.
Hence, considering that Lando's father has an alleged $250 million fortune to his name, it makes us question the credibility of his McLaren race seat. But before we make any assumptions and call him the derogatory term, let's look at his performances in past racing series.
Lando Norris' background
Lando began his karting career at the age of 7 and enjoyed the backing of his wealthy father, Adam Norris. He competed in the Rotax karting series that helped him get accustomed to different racing materials.
In 2015, he took part in FIA Formula 4 Championship. He joined Carlin and won the title in his inaugural season. This allowed him to progress to F3 in 2016 with some confidence.
Another successful campaign followed, and he moved to European Formula 3 Championship in 2017.
In 2017, he caught his big break. McLaren had been keeping a close eye on the young Brit for quite some time. They added him to their young driver roster in February. And gave him his first F1 exploits with the first practice session at the Hungarian GP.
His impressive performances in FP1 saw him announced as their official Test driver for 2018. While simultaneously fulfilling his reserve driver duties, he also competed in the F2 Championship where he finished 2nd to George Russell. McLaren had seen enough and gave him their highly coveted race seat alongside Carlos Sainz for 2019.
ADVERTISEMENT
Article continues below this ad
Performance earned Lando his F1 race seat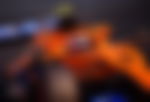 This only goes to show that he won an F1 cockpit purely based on merit. While he had the substantial backing of his father in the junior categories, he did not buy his way into the pinnacle of the sport. He can thank his racecraft for that.
ADVERTISEMENT
Article continues below this ad
And he is quite clearly living up to it, as well. In his rookie year itself, he was consistently out-qualifying his more experienced teammate. Also, grabbing his first Podium this year in Austria. All in all, this debunks any myth surrounding his entry into F1 through finances.