Former F1 Champion Mika Hakkinen believes Valtteri Bottas is physically and mentally prepared to take the fight to Lewis Hamilton.
The Finn is of the opinion that Bottas has the ability to raise his level of performance when the pressure's on. However, he questioned whether Hamilton shared the same potential.
How will Lewis Hamilton handle 'Valtteri 3.0?'
Realistically speaking, Hamilton didn't put up with a whole lot of resistance from Bottas en route to his sixth Championship. While it was Bottas' best year in F1- finishing second in the standings, there was quite a margin to Lewis.
The Brit was simply more relentless and had the consistency to keep running away with the points at every race. However, it was clear that Bottas was a different driver in 2019.
Not the same racer that Mercedes once overlooked and used as a roadblock. Valtteri 2.0 was an aggressive and no-nonsense driver who finally had some clarity and a clear goal in mind.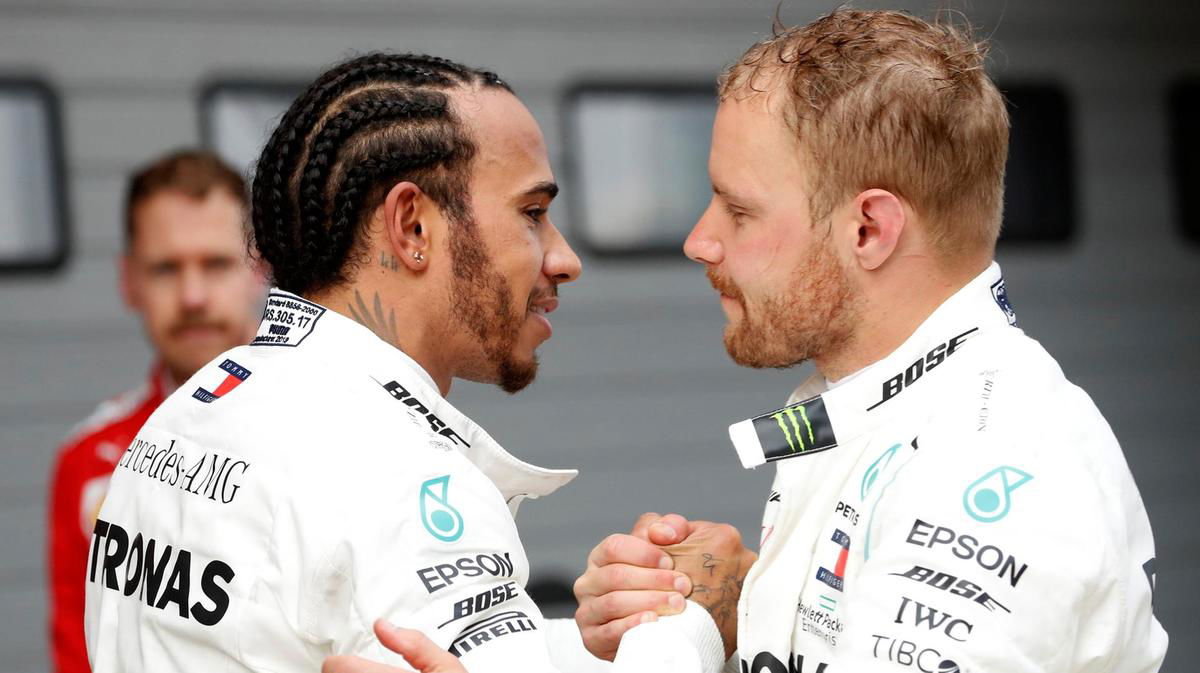 Yes, Bottas didn't make Hamilton sweat last season. However, he made it abundantly clear that he wasn't to be taken lightly. Hakkinen reckons that his compatriot can raise his driving to a whole new level in 2020.
Speaking to Laureus.com, Hakkinen said:
"Valtteri is definitely in a super condition, he's prepared himself to a very high physical and psychological level to start the season.
"He showed great performances in testing a few months ago, so he's in very good shape and I'm confident that he will be showing incredible results."
Moreover, Hakkinen is apprehensive if Lewis can match Valtteri's "level" this season. However, one mustn't forget that Hamilton is one of the very few drivers who can thrive under pressure.
As a result, it would be prudent to count Hamilton out or write him off at such an early stage.
"Lewis will continue his great driving for sure. But when Valtteri has raised his goal higher and he's better than ever, has Lewis done the same, because you need to improve all the time?
"You need to constantly be better. And it's very tiring for the mind, very tiring physically, and it requires a lot of discipline. So Valtteri is ready, is Lewis ready?"