Is Reversing of the Car Allowed in F1?
Published 04/19/2021, 3:48 PM EDT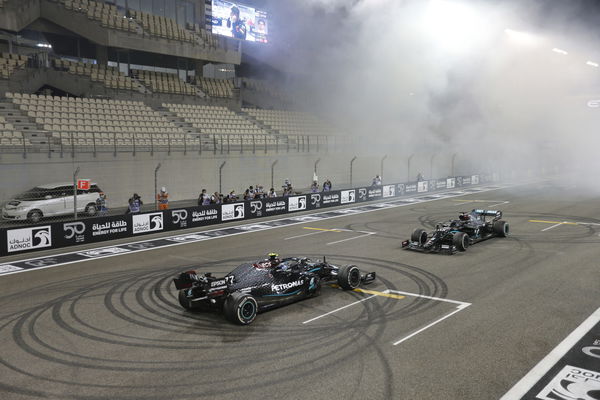 ---
---
The sport that arguably has the most stringent rulebook is F1. And understandably so, since the margins are so slim. Not to forget that the drivers are risking their lives every time they go out on track. So, when we saw Lewis Hamilton reverse his way out of the gravel trap recently at the 2021 Emilia-Romagna Grand Prix, it made us ponder over this less-talked-about F1 rule.
ADVERTISEMENT
Article continues below this ad
Are the drivers allowed to reverse their F1 cars?
Like your normal road cars, it is mandatory to equip the F1 cars with reverse gear. So, why was Nigel Mansell black-flagged for reversing his car at the 1989 Portuguese GP?
ADVERTISEMENT
Article continues below this ad
It is because he did the maneuver in the pit lane and not out on track after accidentally going past his pit crew. Article 28.3 of F1's sporting regulations states: "At no time may a car be reversed in the pit lane under its own power." 
In the pit lane, the pit crew has the responsibility of manually reversing the car using their physical force.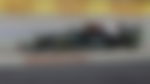 But why was Lewis Hamilton let off the leash? Did he not break any F1 rule?
During lap 31, Hamilton went into the barriers at the Tosa hairpin in Imola. But he was able to back his car into the gravel trap and then onto the track.
But why wasn't he penalized in any way by the FIA?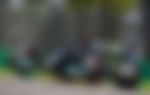 It is because the rules allow the drivers to reverse in case of incidents like these. However, they must follow the safety protocols in such a scenario. The Mercedes driver abided by the rules in his case.
Article 27.3 of the Sporting Regulations states: "Should a car leave the track the driver may re-join, however, this may only be done when it is safe to do so and without gaining any lasting advantage."
ADVERTISEMENT
Article continues below this ad
Article 27.4 adds: "At no time may a car be driven unnecessarily slowly, erratically or in a manner which could be deemed potentially dangerous to other drivers or any other person."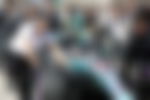 It invokes the memory of the time when Daniel Ricciardo reversed into Daniil Kvyat at Baku in 2019. He was duly handed a three-place grid penalty for this erratic incident. Hence, the drivers have to be aware of their surroundings when engaging their cars in reverse gear.
ADVERTISEMENT
Article continues below this ad
Else it could not only land them in hot water with the FIA, but also endanger the safety of others.