Is the Bahrain Grand Prix a Night Race? How Is a Night Race Different From a Regular Race?
Published 03/24/2021, 9:35 AM EDT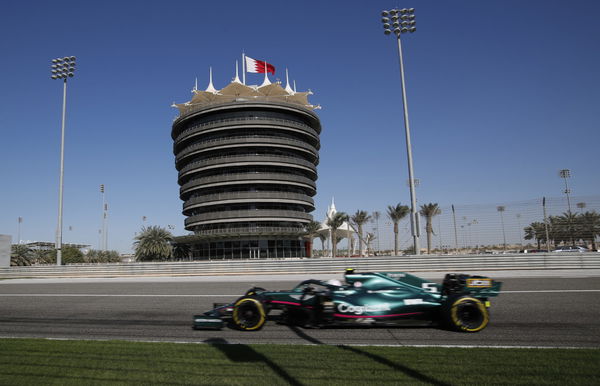 ---
---
Formula One races are normally held in the daytime. However, the inaugural Singapore Grand Prix, in 2008, introduced the concept of night races. Since then, the Bahrain Grand Prix has adopted the night race format, along with Abu Dhabi. This year's season-opening Bahrain GP is also a night race, which begins at 18:30 PM.
ADVERTISEMENT
Article continues below this ad
Now, the biggest difference between day races and night races largely centers around the change in temperature. The nights will definitely be a lot cooler than the daytime. As a result, it will dramatically affect the tires' ability to generate heat. During the daytime, the warmer temperatures, coupled with the heat of the cars and the track, will speed up the process.
Another reason will be a more aesthetic one, as it is quite difficult to resist the prospect of racing under floodlights. To be perfectly honest, it would be a very picturesque scene. Of course, the Bahrain Grand Prix race is not a complete night race, as it transitions from evening to nightfall.
ADVERTISEMENT
Article continues below this ad
How else is the Bahrain Grand Prix important as a night race?
ADVERTISEMENT
Article continues below this ad
From a marketing perspective, night races are pretty important. This is because Formula One has a massive European market, and a night race on Asian soil ensures that there are European viewers. The fact that the races take place at night is just an extra bonus for the spectacle aspect of Formula One.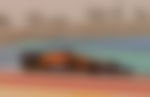 Obviously, this will bode well to boost the image of the respective countries as a tourist destination. At the same time, the night races will also provide a new challenge for the drivers. At the end of the day, it is all about adaptability and the drivers have to respond to the conditions as best as they can.
ADVERTISEMENT
Article continues below this ad
Thus, the 2021 Bahrain GP, will surely be an interesting race. Especially considering that this is the season opener, nobody knows what the pecking order will be.
READ MORE: Weather Predictions for the F1 Bahrain Grand Prix 2021: Are Heat and Dust Storms a Major Factor?