Is There an Age Limit for Drivers to Compete in F1?
Published 08/07/2022, 7:25 AM EDT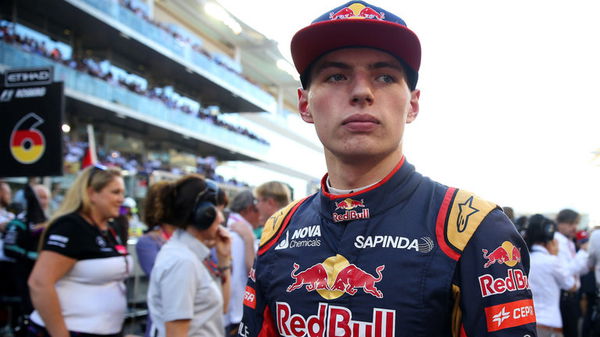 F1 is the peak that each racing driver aspires to reach in their career. It is the pinnacle of motorsport and for that, the journey starts at a mere age of about 8 years old inside a kart for most of these high-performance athletes.
ADVERTISEMENT
Article continues below this ad
The karting track is where they get their first taste of wheel-to-wheel action, develop their race craft, and catch the racing bug. Everything from the smell of the fuel in the air to the nimbleness of the karts makes them picture themselves being behind the wheel of a Formula 1 one day.
ADVERTISEMENT
Article continues below this ad
But how long do they have to wait before they can realize their dream and be called an F1 driver?
The youngest driver to debut in F1
Until 2015, there was no clause in the rulebook that stated any specific age that a driver needs to achieve before he can join the grid. Consequently, Red Bull signed a 17-year-old talent who grabbed the headlines and made the Fédération Internationale de l'Automobile (FIA) revise its criteria that a driver needs to meet before entering the premier racing league.
This 17-year-old was none other than the current face of Red Bull, Max Verstappen. At an age of 17 years and 166 days, he made his debut at the 2015 Australian Grand Prix, racing for the Toro Rosso team. It was not long before they promoted him to the main team, where in his first race he won a Grand Prix.
At 18 years and 228 days, Verstappen became the youngest ever winner, the youngest driver to score a podium finish, and the youngest ever to lead a lap of an F1 race. Former Red Bull protégé, Sebastian Vettel previously held these records. Additionally, he became the first Dutchman to win a Grand Prix.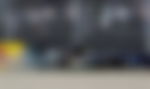 Notably, all these records remain safe under Verstappen's belt, who at the time, didn't even own a license to drive a car on the road, as the FIA changed the rules of entry to F1.
Age Limit to enter F1
Following the Dutch driver's contract, the FIA held a meeting at the World Motor Sport Council in Qatar where they introduced new regulations. These new set of terms mentioned a new set of criteria that are essential to earning your super license. Just like we need a license to legally drive a car on the road, an F1 athlete requires a super license to be contracted to a constructor.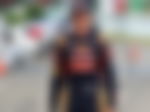 As per the fresh rules and regulations, an individual needs to be a minimum of 18 years old before they can associate themselves with the sport. This alteration ensured that the F1 world won't ever encounter the next Max Verstappen and his world record remains intact.
Additional requirements are, an existing holder of an International Grade A competition license, holder of a valid driving license, passing an FIA theory test on knowledge of the F1 sporting codes and regulations when applying for the first time, completing at least 80% of each of two full seasons of the single-seater championships reported in supplement 1 of the regulations.
Watch This Story: Youngest F1 drivers of all-time
Last but not the least, accumulating at least 40 points over the previous three seasons in any combination of the championships reported in supplement 1 of the regulations.
Maximum age limit to race in F1
There is a barrier to entry in F1, but there is no barrier to parting ways with the racing action. The rulebooks mention no maximum age that enforces a driver to retire and hang up his race helmet. Nevertheless, this doesn't mean that the drivers continue racing even at the age of being classified as senior citizens.
ADVERTISEMENT
Article continues below this ad
Driving an F1 car at an average speed of 150 miles an hour around a circuit is a huge physical task and is not as easy as it looks on the television screen. The body of the athlete in the cockpit suffers major G-forces which constantly act on their body as they go from corner to corner in their lap. As a result, it is not uncommon for them to lose up to 3-4 kgs in a Grand Prix.
To endure this, the drivers have a strict training and eating regimen they stick to for the longevity of their career. In addition to this, quick reflexes are of supreme importance in racing to always be on top of your car at such high speeds. With age, the performance of an athlete can naturally drop, which makes them less likely to earn a future contract with a team in the paddock.
Watch This Story: From Lewis Hamilton to Max Verstappen: How F1 Drivers train
ADVERTISEMENT
Article continues below this ad
Taking the example of Michael Schumacher, before retiring in 2007, he won 7 world titles and had 154 podium finishes to his name. However, when he came out of retirement for a second spell at the age of 41 years old, he only salvaged a sole podium finish in 3 years.
The oldest driver to have entered an F1 race was Louis Chiron at an age of 57 years, 277 days. A difference between the debut of the youngest driver (17 years,166 days) and the last race of the oldest driver (58 years, 277 days) comes out to be 41 years, 111 days which is the same as the age of the oldest active driver on the 2022 grid, Fernando Alonso.
Edited By: Ranvijay Singh