Is Toto Wolff Planning a Retaliation Against Ferrari's Mysterious Deal With FIA?
Published 03/04/2020, 1:11 AM EST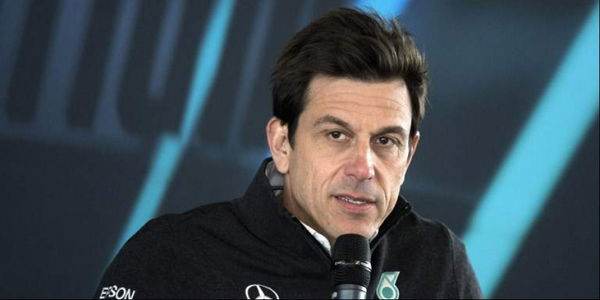 ---
---
If reports are believed to be true, Toto Wolff is planning a secret retaliation against Ferrari. This is in response to the Italian team's settlement arrangement with the FIA over the former's engine. The arrangement hasn't gone down too well with the other teams and Wolff is allegedly spearheading a counter-attack.
ADVERTISEMENT
Article continues below this ad
The Ferrari F1 and FIA agreement
Ferrari's 2019 F1 car, the SF90, was a rocket down the straights. The unmatched straight-line speed seemed like an anomaly to some teams and Red Bull decided to seek some clarifications with the FIA. Red Bull highlighted a potential loophole in the fuel flow measuring system.
ADVERTISEMENT
Article continues below this ad
The FIA carried out a formal investigation that continued even after the season ended. Recently, the governing body released a statement on the Ferrari engine, but the specifications were blurry.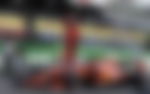 The official statement read, "The FIA announces that, after thorough technical investigations, it has concluded its analysis of the operation of the Scuderia Ferrari Formula 1 Power Unit and reached a settlement with the team. The specifics of the agreement will remain between the parties"
Which basically translates to – "Guys, we found something fishy but we'll sort things out with the team. Don't worry about the details, that'll be staying with us".
Toto Wolff planning retaliation
ADVERTISEMENT
Article continues below this ad
Moreover, the governing body also claimed that it had reached an agreement with Ferrari. According to the agreement, the team would assist the FIA in technical commitments relating to F1 power units.
When a long investigation concludes with two vague paragraphs as answers, something isn't right. As expected, teams were infuriated and wanted answers on the investigation and report.
Allegedly, Mercedes team principal Toto Wolff has planned a response with the other teams. The rumour mill reports that Wolff has written to non-Ferrari teams to act against Ferrari's private settlement.Wolff plans to pressurize the FIA to release details of its findings and also protest the lack of transparency in its dealings with the Italian team.
ADVERTISEMENT
Article continues below this ad
However, all of this is contingent on 6 other teams playing ball. Teams most likely will play along as this is a win-win situation for most teams. Should this plan go along, Ferrari will find itself embroiled in yet another controversy.