"It All Stinks"- Mclaren CEO Brown Exposes Major Flaws in Racing Point's Big Cover Up
Published 11/17/2020, 5:22 AM EST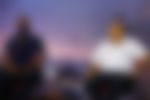 ---
---
Earlier this season, Racing Point suffered a huge blow at the Eifel Grand Prix when Lance Stroll had symptoms of COVID-19 and was effectively quarantined. However, the team alleged that he did not test positive until after the race weekend at Nurburgring.
ADVERTISEMENT
Article continues below this ad
Mclaren's boss, Zak Brown, opined that Racing Point were not truthful in Stroll's case. He slammed Racing Point's statement that they "test more than any other company on the planet" and felt that the team's actions with Stroll doesn't prove the statement right.
ADVERTISEMENT
Article continues below this ad
"You have a driver, as they said, not feeling good from Russia. You don't test them. I think it was they either passed the Tuesday or Wednesday," he said.
Zak believes Racing Point intentionally decided against testing Stroll ahead of Eifel Grand Prix
Looking at the week before the race weekend in Germany, Stroll took the COVID test on Tuesday. However, his next test was taken later on Sunday evening. Zak questioned the intention behind Racing Point's reluctance to test Stroll on the following weekdays.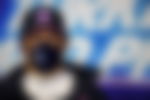 "Was there a strategic decision taken as to why not to test between Wednesday and Sunday?" Zak questioned his rivals.
"Because you have to ask, had he tested positive, what would that have meant? Probably means you have to isolate a lot of the team."
It was not until the weekend before Portimao that Stroll revealed he tested positive for COVID-19. Eventually, Otmar Szafnauer and Sergio Perez opened up on a few more positive tests within their team during the press conference in Portimao.
"I don't buy it" – Zak Brown not falling for the statement released by his rivals
The Mclaren boss is assured that the statement released by Racing Point was entirely a lie. "Quite frankly, it all stinks. I don't buy it," he said.
Assuming that Racing Point did lie in Stroll's case, Zak felt that his rival team crossed a line. "We're all very competitive, but I think you've gotta draw your ethical line.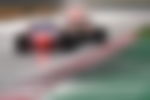 "To me, it seems like they've across that in a few areas a few too often."
ADVERTISEMENT
Article continues below this ad
Although Zak claimed that Racing Point were not truthful, the FIA found the team's statement convincing and decided against taking any action against the 'Pink Panthers'.
Overall, there is no point in dwelling about the possibility of Racing Point playing against FIA's rules on COVID-19, as Mclaren have much bigger tasks in hand.
With just three more races to go, the fight for the top 3 is intense than it ever was. As of now, their rivals, Racing Point, hold the upper hand, going into the Middle-East for the double-header weekends in Bahrain. But can Mclaren turn it around and come out as best of the rest?
ADVERTISEMENT
Article continues below this ad