'It Can Become Very Cruel' – Lando Norris Opens Up on the Harsher Side of F1 Amid Alexander Albon's Exit
Published 02/16/2021, 2:40 AM EST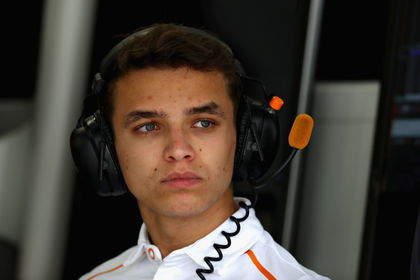 ---
---
Lando Norris has had a brilliant F1 career so far, having secured a podium with a mid-field team, and eventually hitting a jackpot by helping McLaren secure their first top-three constructors' finish in years. Meanwhile, his close friend, Alex Albon, had a rather awful 2020 season.
ADVERTISEMENT
Article continues below this ad
And what was the result?
Well, he's without a drive for the 2021 season, and it looks like he might never return to F1 as a full-time driver. His short-term career turned out to be an example of how cruel Formula 1 could be at times. And Norris acknowledged that.
ADVERTISEMENT
Article continues below this ad
What did Lando Norris say?
According to Motorsport, the McLaren driver felt sorry for Albon, as the latter never found a breakthrough since his F1 entry despite driving for a potential championship-winning team.
"What happened to him with the decisions of Red Bull, I'm a bit sorry because I know he's a very good driver," he said. "His story highlights how tough Formula 1 is. You can be an extremely good driver and beat everyone you have raced against in other categories.
"But if you get to Formula 1 and don't run everything in the best way, it can become very cruel, with the doors closing with the same speed with which they had opened a short time before."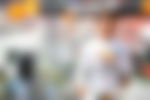 Albon's F1 future shined brightly when Red Bull opted for him following his predecessor, Pierre Gasly's terrible outing with the team. However, the shine did not last long as he dragged himself into the darkness, going into the 2020 season.
He was constantly underperforming. Meanwhile, his teammate, Max Verstappen, was ahead fighting alongside the dominant Mercedes drivers. Furthermore, Albon found himself getting lapped by Max quite a lot of times.
And this led to the team hunting for a replacement and subsequently gave Albon an entire season to prove his worth. Unfortunately, Albon took an unrecoverable hit to his confidence, and a comeback was a tad out of reach.
Norris hoping Albon returns to F1 soon
The Briton sounded keen on witnessing Albon returning to Formula 1, not because he is a good friend, but more because he is a talented driver.
"I don't have much more to say. I have a very good opinion of Alex, I respect him a lot, and it's a pity that he doesn't have a steering wheel at the moment. But I'm sure he'll be able to find a way to get back to Formula 1," he said.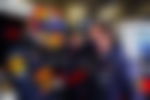 As of now, things are looking bleak for Albon and his return to F1. But that doesn't mean his racing career is done and dusted. He is still the reserve driver for Red Bull. Should Sergio Perez mess up his Red Bull outing, that could leave them with Albon as the only other option.
ADVERTISEMENT
Article continues below this ad
Apart from F1, Albon will also be taking part in DTM, a famous German touring championship. The young Thai-British driver can finally chase after successes following the brief disappointment in Formula 1.
So, will he manage to impress Red Bull yet again with a blistering DTM outing? Let's see what the future holds.
ADVERTISEMENT
Article continues below this ad