'It Doesn't Feel Hollow'- Hamilton Retorts to Horner's Comments About Silverstone F1 Victory
Published 07/19/2021, 11:45 AM EDT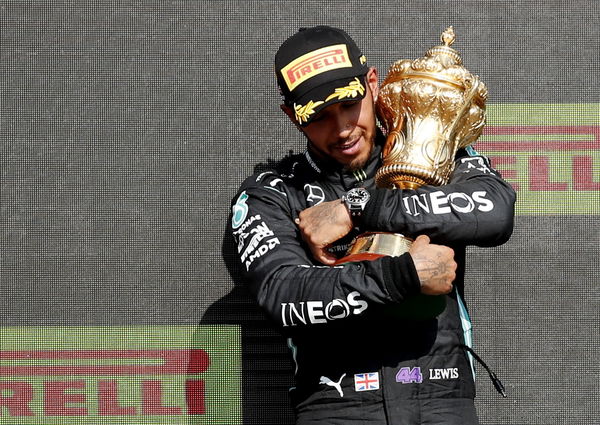 ---
---
The crash on the first lap of the British GP made a lot of people angry. Everyone blamed everyone. The fury at the Mercedes garage died down when Hamilton claimed victory, but this only fueled the rage at Red Bull. Christian Horner had some strong words to share, especially towards Lewis Hamilton and his driving. Hamilton reacts to these comments in a post-race interview.
ADVERTISEMENT
Article continues below this ad
The Red Bull team principal had labeled Hamilton's driving as "hollow." He also commented, "I think it was a desperate move… Copse is one of the fastest corners in the world. You don't stick a wheel up the inside. That's just dirty driving."
ADVERTISEMENT
Article continues below this ad
Lewis Hamilton believes that the negative incident shouldn't have to make his trophy any less shiny. At the post-race press conference, Hamilton says, "I don't really have anything to say to Christian. It doesn't feel hollow. There are 2,000 people who work incredibly hard in my team. It's not just about me, naturally." His win not only pulled him but also his team up their respective boards.
Hamilton adds that it's important for everyone to keep their cool. "I think it's important for all of us to… take a step back. I'm sure emotions are running high there and I know what it's like to lose points within a team and be in that position."
A messy win for Mercedes and Hamilton
The champ's argument about the group win is true. Mercedes has missed the top step of the podium for many races now, and celebrating it shouldn't have to be downplayed. While the penalty faced by Hamilton is under the spotlight, with many demanding a race ban for the driver. Michael Masi rightly said, "decisions are based on the incident and not the outcome." 
Regardless of whether Max had a small crash or a big one, the incident would have caused Lewis to get a ten-second penalty.
ADVERTISEMENT
Article continues below this ad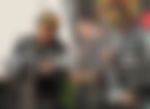 It's easy to blame someone for an incident-whether it's Horner blaming Lewis or Toto blaming Max. It is one of the most dangerous sports in the world. Unfortunately, incidents like this happen; the competition is at a boiling point 10 rounds into the season. Things are getting intense quickly and as Lewis said, it's necessary to take a step a step back.
Henceforth, the battle for the title will undeniably be as close as ever, and as aggressive as ever. To race in true sportsmanship, both teams and drivers will need to find a way to reconcile and move on.
ADVERTISEMENT
Article continues below this ad
Watch this story: Lewis Hamilton's Incredible Car Collection