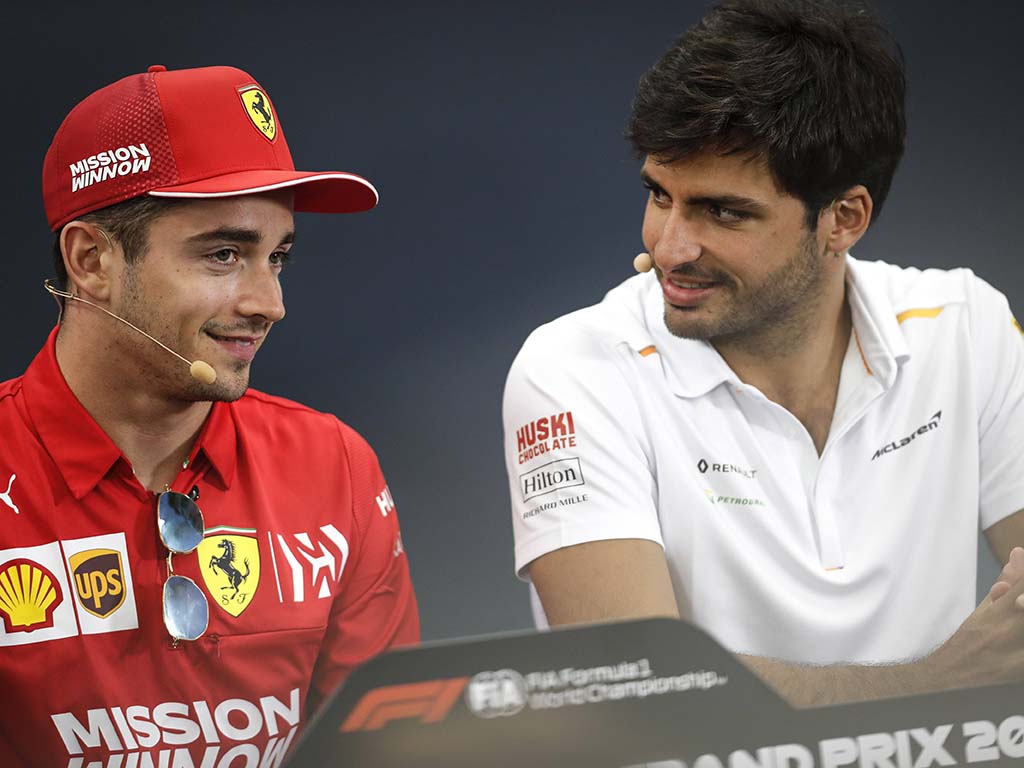 Carlos Sainz Jr's signing at Ferrari has lead a lot of people to believe that he would play second fiddle to Charles Leclerc. The Spaniard is no doubt very talented. However, what Leclerc achieved in his first season at Ferrari sets the bar very high for both him and his new partner in 2021. Nevertheless, Carlos said he's not looking to back down and will give it his all.
Ferrari Boss Mattia Binotto talks us through what Ferrari expect Carlos' goal to be and what he makes of all the 'number 1′ and "number 2' business.
"Tracks will decide who is number 1 or 2 at Ferrari"- Binotto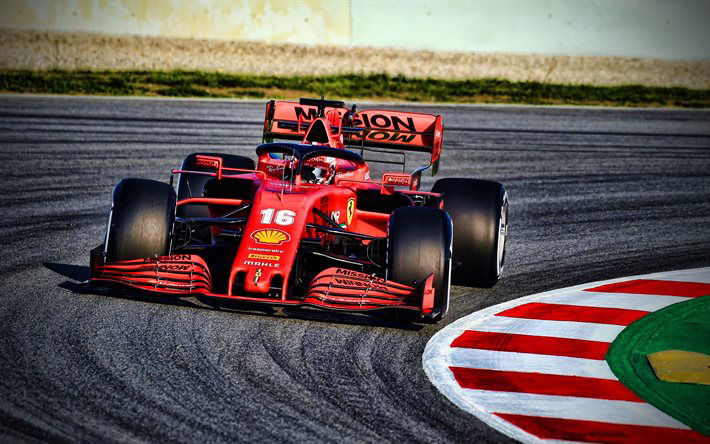 Spanish news website, Marca interviewed the Scuderia Ferrari Team Principal, Mattia Binotto. When asked what is the goal with the Spanish driver in the first year, Binotto said, " Well, we would be happy if he competes at the highest level, like Charles, and he helps Ferrari achieve the global goal that is the constructors' title."
Binotto said that he expects the first year to be tough for Carlos. The Spaniard would need to understand the car and the team which will require some time. However, that's precisely the reason Ferrari have signed a longer contract with him, said Binotto.
Binotto also addressed all the 'number 1' and 'number 2' talk, that has been going around. He said, " The first thing is to have two good drivers. Team spirit is what is important, making sure that Ferrari comes first."
He further added, "I think it will be the track itself that dictates who is first and who is second. It has always been this way even in the time of Michael Schumacher. He started every year at the same level as his teammate but in the third race, it was clear who was the first."
Although Ferrari have hinted at having no driver preferences it seems unlikely to be the case once the season starts. Otherwise, they wouldn't have handed a record 5-year contract to Charles. Only time will tell If Carlos can pull a move as Leclerc did to Vettel and usurp the Monegasque. It seems unlikely but we'll find out soon enough.