"It is a Meritocracy" – Mercedes Boss Toto Wolff Has a Sharp Warning for F1
Published 09/20/2021, 5:55 AM EDT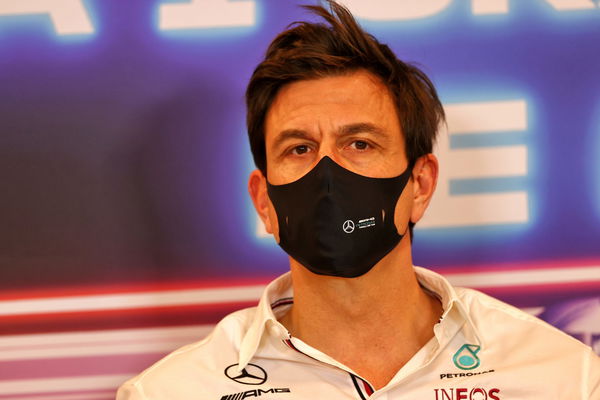 ---
---
Toto Wolff feels that F1 is "freestyling" with the rules to attract new viewers and garner more media attention. In this dangerous sport, the rules of procedure should be very rigid as driver safety is of utmost importance. But, recently, the FIA has tried to tweak a few things to get a more nerve-racking session at every Grand Prix.
ADVERTISEMENT
Article continues below this ad
The introduction of the sprint weekend format by the FIA has ruffled some feathers among the F1 personnel. The sprint format has one headlining event for both days of the weekend and removes one of the free practice sessions. There are 3 practice sessions on a regular weekend.
During the Monza race in Italy, the race director Ross Brawn came up with the idea of reverse grids. These have happened before as well. Toto Wolff was strongly against this idea, and he has voiced his opinion to the press.
ADVERTISEMENT
Article continues below this ad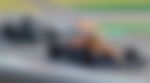 Toto Wolff questions the merit of these rule changes
The Mercedes boss said the FIA is trying to tackle a non-existent problem. He thinks they are introducing a slew of unnecessary changes. He claimed the experiments are "just too controversial, against what the sport stands for."
While mentioning the previous changes that FIA has tried bringing to F1, Wolff said they were met with resistance too. Ever since the early 2000s, FIA has tried out some formats like elimination qualifying, etc.
ADVERTISEMENT
Article continues below this ad
Wolff said, "That is real racing with great personalities now and it is broadcasted in the right way and people know it is a meritocracy where the best man and best machine wins. You can see this year there is more cars that are really competitive and a really good fight at the top."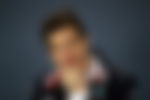 Urging F1 to be careful about the regulatory changes, he explained that these rules are there for a reason. If any changes happen, advice from FIA, FOM, F1 commission, as well as all the team members must be taken. The Merc boss also said, "whether we discontinue or we continue, I think we do it with a fine-tooth comb."
ADVERTISEMENT
Article continues below this ad
The final sprint trial will be in Brazil
Last month, Stefano Domenicali, the F1 CEO, announced that the Sao Paolo GP in Brazil will see the final sprint trial of the 2021 season. With regard to that, Wolff mentioned that even if the Sprint Races successfully collect a large viewership, that should not cause FIA to overlook the "confused" suggestions that they are hoping to incorporate into the sport.