'It is Definitely Tempting' – Stroll Sheds Interest Over Signing Lewis Hamilton at Aston Martin F1
Published 02/26/2021, 1:15 AM EST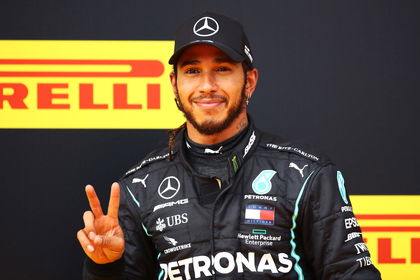 ---
---
With the 2021 F1 season set to commence, Lewis Hamilton will be in the pursuit to secure his record eighth championship title. But what's shocking is that the Briton might fall into the free driver's pool soon after the season concludes, as his contract with Mercedes lasts only until the end of 2021.
ADVERTISEMENT
Article continues below this ad
His potential availability could lead to a massive fight amongst the rest of the grid, and Aston Martin, in particular, are keeping a close watch on the developments surrounding Lewis.
Aston Martin's part-owner, Lawrence Stroll, opened up that the availability of Lewis beyond 2021 is tempting.
ADVERTISEMENT
Article continues below this ad
Stroll interested in Lewis Hamilton
According to Independent, the Canadian hinted at Aston Martin going after Lewis, come the 2022 season. "It is definitely tempting," he said.
"Lewis in any car is great. And I am sure everyone would say yes because he is a seven-time world champion. But right now, I am extremely focused on getting started this year."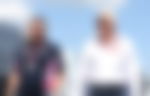 The British team already possesses an incredibly experienced driver in Sebastian Vettel. The four-time world champion was earlier left out of the Ferrari squad, as Aston Martin wasted no time in securing the low-on-morale German for the 2021 season.
Alongside Vettel stands the team owner's son, Lance Stroll. The Canadian has been on a learning curve since his F1 debut. Although he has a handful of podiums, inconsistency has been his biggest enemy so far. Hence, going into the 2021 season, it is quite possible that Lance could turn up as a much tougher opponent for Vettel.
Hamilton's chances of joining Aston Martin F1
The scenario of Lewis joining a different team in 2022 depends entirely on Mercedes' decision. If the Silver Arrows plans on sticking with Lewis beyond 2021, well then, it would be a shock if the Briton denies the offer.
However, what if Mercedes decide they've got no more performance to churn out from Lewis?
If that's the case, then there are two different possibilities – either Lewis retires, or he switches to another championship-winning team.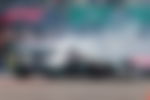 Because it is highly unlikely that the Briton would move to a mid-field team after the successful run at the top. Aston Martin have been on the rise since Lawrence Stroll's takeover.
ADVERTISEMENT
Article continues below this ad
Furthermore, the rivals have been quite wary of the Greens potentially jumping into the battle for the championship title. And if Aston Martin makes such a giant leap in performance, they could be the lead contenders in signing the potential record-breaking world champion.
But let's hear it from you.
What do you think Lewis should do beyond his Mercedes exit? Should he call it a day? Or should he switch to a rival team and continue with his successful run of form?
ADVERTISEMENT
Article continues below this ad