"It Makes Me Laugh a Lot": Carlos Sainz Reveals His Most Favorite Charles Leclerc F1 Video
Published 05/15/2022, 5:00 PM EDT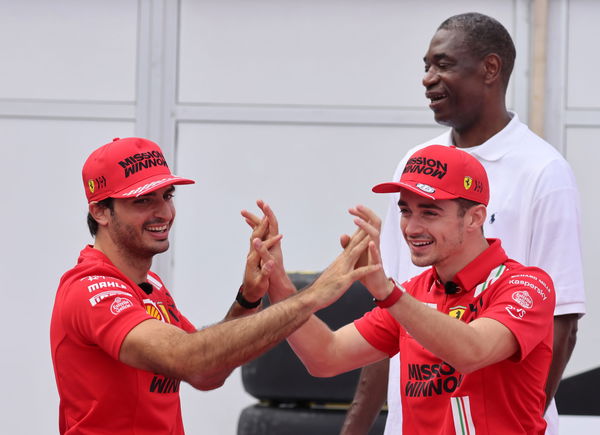 Carlos Sainz and Charles Leclerc have formed an incredible partnership for Ferrari in the current season. And not just on the track with their incredible racing and results in the first five races. They've formed a healthy relationship off track as well, which is an incredibly important aspect of an F1 team. And the two Scuderia drivers showcase their friendship often.
Carlos Sainz even mentions a video of Charles Leclerc that he watched before joining Ferrari. A video that often makes him laugh. A favor that Carlos pays back with his singing, according to Charles. But this relationship off track is resulting in points, podiums, and wins on the track. A best-case scenario for Ferrari as they challenge for the driver's and constructors' championship title for the first time in a decade.
ADVERTISEMENT
Article continues below this ad
But all the racing aside, the hilarious dancing video of Leclerc is what we need to discuss. Carlos Sainz, aka the smooth operator, watches this particular video to cheer himself up from time to time. "I've seen a video of him dancing on social media. He actually has some skills. It's a very ridiculous dance, but it makes me laugh a lot whenever I see it." 
Nothing makes a team more successful if the pair can appreciate each other's ridiculous skills.
Charles Leclerc is honest with his opinion
Leclerc also holds an opinion on Sainz's extra-curricular activities. Sharing his opinion on Sainz's singing, he said, "I guess he can sing, pretty bad probably, but he can sing." 
ADVERTISEMENT
Article continues below this ad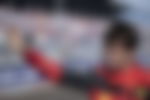 Apart from the singing, Carlos Sainz is an excellent driver and no one can deny that. The Spaniard earned his move from Mclaren to pair alongside Leclerc in a struggling Ferrari. But now is enjoying an incredible start, probably his best to a Formula 1 season ever.
The Ferrari due of Leclerc and Sainz is doing an incredible so far in the current season. And Ferrari is witnessing their best-ever start under the leadership of Mattia Binotto. It will be a tough task to keep the same form until the end of the season.
ADVERTISEMENT
Article continues below this ad
But it will be an incredible victory for the team and the drivers if they can bring home a championship title, if not both!
Watch this story: Nascar Dealt With Major Blow Ahead Of The First F1 Outing In Las Vegas Next Year