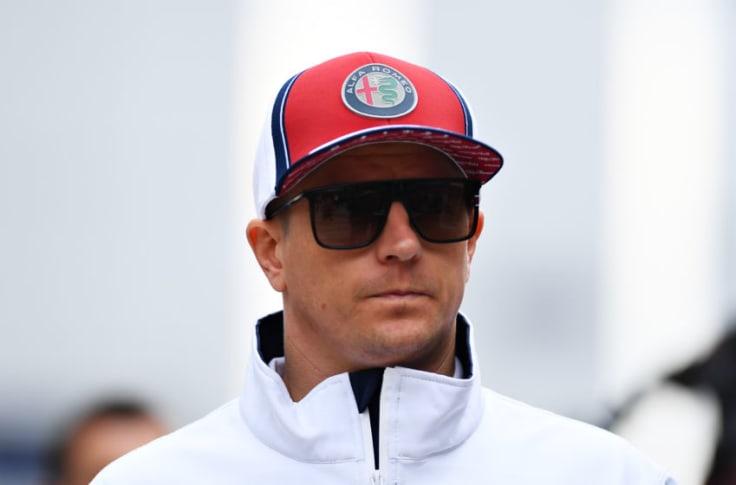 It is now almost evident that Alfa Romeo has taken over Williams' role as the new backmarkers. Suffice to say, this isn't quite what Kimi Raikkonen signed up for, and he is furious. Raikkonen and teammate Antonio Giovinazzi are propping up the rear of the grid on F1's 70th Anniversary.
When he spoke to the media after the qualifying session, he was reminded of his previous comments of aiming for points. Talking about why things have not worked out, the Finn simply said, "Still too slow, we can be one place, two places here or there, but it makes no f***ing difference."
He observed that their rivals have become much faster, right from practice all the way until qualifying. However, the 2007 world champion knows that tomorrow is a long race and anything can happen.
What else did Kimi Raikkonen say?
The veteran was quizzed about the reason behind the team's struggles this season. He admitted that the Alfa Romeo team does not possess the desired power needed to keep up with their rivals. Raikkonen is aware that other teams have a better package and revealed that they need more downforce.
Aside from that, there are loads of other problems and mistakes to overcome. Last weekend during the British Grand Prix free practice session, the Alfa Romeo boys tripped over each other. This prompted an explosive reaction from the normally stoic Finn.
Later on during the race itself, Raikkonen's temper flared once again, and directed it at the team this time around. As it turned out, they called him in for a pitstop, but changed their mind at the last second. By then, he had already entered the pit road and screamed at them for their indecision. Truthfully, these are trying times for Alfa Romeo and the team is cracking under pressure.
Source: Formula1.com