'It Never got Public': Fernando Alonso Reveals Truth Behind Struggles Against 'Rookie' Hamilton at Mclaren
Published 01/22/2021, 3:15 AM EST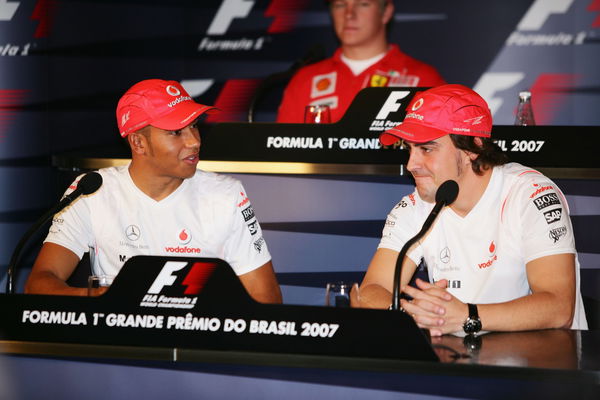 ---
---
The 2007 F1 season panned out to be one of the most intense seasons in years, as the McLaren's teammate battle between Fernando Alonso and Lewis Hamilton went down to the wire.
ADVERTISEMENT
Article continues below this ad
Despite driving in his rookie F1 season, Lewis pipped the Spaniard, as he wrapped up the season, securing 109 points the same as his teammate.
Consequently, people assumed Lewis was naturally much faster than Alonso, to which quite a few contradicted. Even after a decade, the debate is still persisting with high steam.
ADVERTISEMENT
Article continues below this ad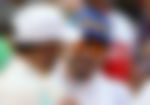 However, Alonso has a different claim as to why he was slower than Lewis through the 2007 season. Apparently, it was the tires. Michelin bid adieu to F1 at that time, as the F1 teams had to rely entirely on the Bridgestone-made tires.
Hence, adaptability turned out to be an enormous factor for Alonso, as he had to utilize his precious testing time on understanding the "GP2 tires" rather than the car itself.
Ultimately, despite the obstacles he faced that season, Alonso felt that comparing two drivers is quite difficult and needs "all the things and all the ingredients together".
I had to readapt to a lot of things: Fernando Alonso
During a podcast, Alonso opened up about his struggles in 2007 when he faced the challenge of a young and pacy Lewis.
"It's true that people say normally that it was his rookie year. And it was not my rookie year," he said while featuring in the WTF1 podcast. "At the same time, I can say that it was a change for Bridgestone, like GP2 tire on that time.

"My first 3 or 4 races and all my winter test was very compromised for this tire. And I had to readapt a lot of things on my style. It never got public, that thing, you know, because it's not of public interest."
As the season concluded, fans had contrasting opinions on the two aggressive drivers. On one hand, fans hailed Lewis as a treasure to the sport.
ADVERTISEMENT
Article continues below this ad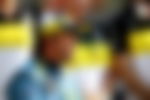 Meanwhile, Alonso faced severe backlash, citing his alleged heinous attempts at spoiling Lewis's strategy. The Spaniard, amid heavy criticisms, had one goal in mind, which was to break Lewis's flow; the 2007 Hungarian GP being a prime example.
Now, holding such a bitter and intense history, the two are set to race on the same grid, come the 2021 season. Although it is quite impossible for Alpine to race for a win, it is likely that they hold enough potential to fight for occasional podium finishes.
ADVERTISEMENT
Article continues below this ad
Hence, will we be lucky enough to witness a Lewis vs Alonso 2.0 in the coming years? Well, let's see what the future holds.