'It Was Awful' – George Russell Details Painful Experience After First F1 Race
Published 04/06/2021, 3:54 AM EDT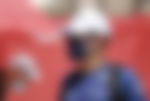 ---
---
It is a known fact that F1 drivers take up vigorous training sessions before buckling up inside the cockpit, as the cars tend to churn out up to a massive 6G, which is fairly equal to flying a fighter aircraft. Now, amid such facts about single-seaters, George Russell finally opened up about his first-ever experience of driving an F1 car.
ADVERTISEMENT
Article continues below this ad
And unsurprisingly, it was no joy ride for the young Briton. Russell officially joined the F1 grid as a full-time driver in 2019, lining up under the Williams F1 team. And of course, like others F1 drivers, he would have been pumped up to make a mark in the sport.
However, his excitement only lasted for a while, as the season-opening race managed to squeeze every bit of energy from his body.
ADVERTISEMENT
Article continues below this ad
Furthermore, he dealt with body soreness due to the massive G-forces the car managed to generate, especially around fast corners.
What did Russell say?
Speaking to GQ Magazine, Russell opened up that he couldn't stand up straight after experiencing his first F1 race at Albert Park in 2019.
"When I finished my first race, I couldn't stand up straight. I was curled up on the floor in a ball. That's how it was for the first four or five GPs because my body just wasn't used to the G-forces an F1 car generates.
"It was awful," he said.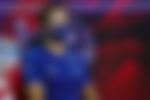 But does the suffering end with the after-effects of a race?
Well, no. The drivers are constantly existing in a rather uncomfortable position through in and out of a race weekend.
Russell felt that the traveling, "different hotels, different food" and other such aspects take a toll on the drivers' physical and mental health.
My eyes were bloodshot: George Russell
Prior to the debut race weekend at the 2019 Australian GP, Russell apparently took part in a two-day testing session following the Hungarian GP back in 2017.
And yet again, he admitted that it was merely an enjoyable day, as the after-effects were over the roof. "It was at the Hungaroring in 2017. I came back in and my eyes were bloodshot. My neck was in so much pain," he said.
ADVERTISEMENT
Article continues below this ad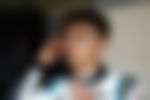 "You're strapped in and pulling five or 6G through some of the corners. And everything inside your body is basically trying to move."
Overall, it looks like Formula 1 isn't an easy-going sport, as a minor mishap could take shape into a life-threatening complication. And Russell has managed to jump past those early blues and is already in pursuit of a drive at the championship-winning team, Mercedes.
ADVERTISEMENT
Article continues below this ad
But will his breath-taking efforts pay off?