Netflix Drive to Survive Season 2 Offers Nothing to F1 in Terms of Revenue Reveals Ross Brawn
Published 03/09/2020, 2:24 PM EDT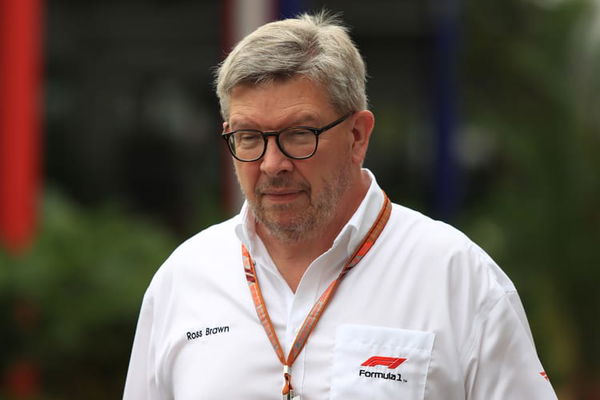 ---
---
The Netflix series, 'Formula 1: Drive to Survive', has been a huge hit ever since it debuted in 2019. In fact, former Mercedes boss, Ross Brawn believes that its success proves that F1 should not prioritise chasing profits.
ADVERTISEMENT
Article continues below this ad
With the second season airing on Netflix, fan interest has spiked. In addition to that, more and more people have been gaining exposure to the sport.
Admittedly, Netflix pays a mere fraction of what major pay-TV channels pay for live coverage. This is why the F1 managing director of motorsport believes that Netflix brought in several gains at a different kind of value.
ADVERTISEMENT
Article continues below this ad
Speaking at an event, Ross Brawn said, "I think it was really great to show the fans the other side of F1, because most of the fans have only seen what goes on at the track or the interviews at the track."
"Suddenly you see behind the scenes, both at the race tracks and at the factories and the bases the teams operate from. I think it gave people a fascinating insight.
What else did Brawn say about the F1 Netflix series?
The Briton confessed that Netflix wasn't a particularly profitable venture. However, he acknowledged that it played a massive role in providing greater coverage for F1. The 65-year old admitted that the sole purpose of the Netflix project was to take a holistic view of how to raise F1's popularity.
ADVERTISEMENT
Article continues below this ad
Aside from the Netflix project, Ross Brawn also spoke about F1's push in the Esports arena. According to him, it was an investment to attract a younger generation of fans, instead of simply relying on a big money deal.
"E-racing, for instance, is a fascinating crossover," he said. "The new generation are very engaged in Esports of all sorts. And we want to make the connection between F1 and Esports.
"Our Esports initiative has been a fantastic success. All of the F1 teams have put teams forward. And it's really engaging a new area, a new age group, and a new interest in the sport."
ADVERTISEMENT
Article continues below this ad
Have you joined our Formula One fantasy league yet?
Join now: