"It Was Too Aggressive" – Daniel Ricciardo Takes Back "F**king Idiots" F1 Rant
Published 04/15/2021, 12:24 PM EDT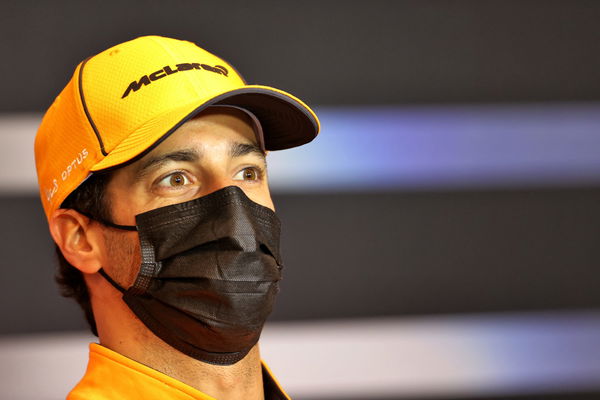 ---
---
There has been a spurt of controversy developing over Daniel Ricciardo for his recent comments on F1. The Australian called the F1 social media handlers "fu**ing idiots" for listing crashes under the category of best moments over the 2020 F1 season.
ADVERTISEMENT
Article continues below this ad
Ricciardo felt that there were a lot of incredible moments showered over the 2020 season and reckoned crashes weren't really necessary to fill up the list.
What did Daniel Ricciardo say?
ADVERTISEMENT
Article continues below this ad
During the Emilia-Romagna GP press conference, Ricciardo held his point of view on F1 but felt that choice of words could have been better.
"I certainly gotta be better with my choice of words," he said. "I certainly if I could, let's say take that quote back, I would. It was too aggressive. I should know that as well being in the sport, probably as long as I have."
"And even if I feel other times, it might be out of context, I know it's gonna get pushed. So, I should do better with that."
This wasn't the first time Ricciardo was annoyed with F1's decisions when it comes to telecasting. Last season, F1 ended up showing the scary Romain Grosjean crash several times during their live telecast. And Ricciardo revealed that he was disgusted and disappointed with F1 for showing such sensitive content to the public.
There were better stories to be told: Ricciardo
Ricciardo considered the press conference a second chance to reiterate his point on F1's choice of best moments from last season.
"I felt last year was such an amazing year for F1. There were so many different podium getters, there were a lot of exciting races. I certainly wouldn't put it under a 'boring season'," he said.
ADVERTISEMENT
Article continues below this ad
"And I felt like there was probably more room to expose the highs of the sport and the great achievements of a lot of individual drivers, individual performances.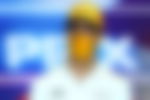 "I felt like there were better stories to be told as opposed to just crashes. I feel that we're better than just showing crashes."
ADVERTISEMENT
Article continues below this ad
The 2021 season just started off, and the reality has been far from the expectations, with the championship-title battle looking to go down to the wire, unlike the past few years.
Hence, amid what could be an exciting campaign, filled with nail-biting moments, will F1 stick with using crashes as a way to describe the sport despite Ricciardo's opinion?