"It Was Too Much for Me!": Rookie Sebastian Vettel's Tale of a Mortifying Night at a Gentlemen's Club
Published 05/27/2022, 5:30 PM EDT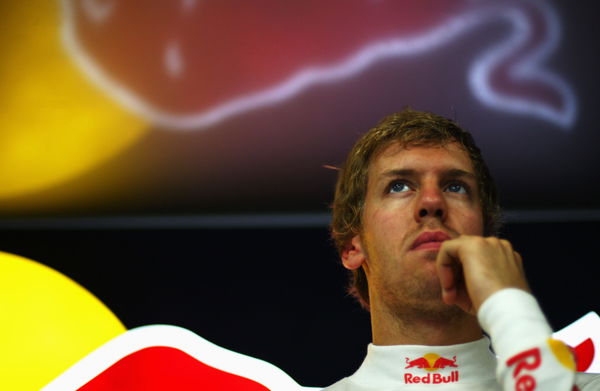 Sebastian Vettel is undeniably one of the greatest racing drivers Formula One has ever witnessed, thanks to his four back-to-back championship victories with what was then the most dominating outfit, Red Bull Racing.
Of course, like most of the drivers in the sport, the German picking up from where his idol, Michael Schumacher, left off, had to go through a series of awful moments to arrive at such a glorious point of his astonishing career.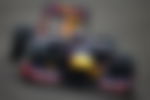 One such moment was undoubtedly the dubious start to his F1 career, dating back to 2006; Vettel endured a penalty, barely seconds into his first session with BMW Sauber, after exceeding the speed limit in the pit lane. Certainly an uncomfortable memory.
ADVERTISEMENT
Article continues below this ad
But would Vettel consider that the most embarrassing incident of his over-a-decade-long racing career? Not at all! Turns out, there is something way more shocking and bizarre that Vettel had to overcome during the early part of his Sauber stint.
What does Sebastian Vettel consider the 'biggest' memory?
Well, it was the 2007 Canadian Grand Prix, and Vettel, who was then a reserve driver for BMW Sauber, was busy watching the race from their garage. And 26 laps into the race, lead driver, Robert Kubica, suffered a rather horrific shunt, shredding his car into thousands of pieces.
Initial reports suggested the Pole could fall prey to a broken leg. But the doctors eventually denied such claims and instead revealed that Kubica escaped with minor injuries, including an ankle sprain and concussion. However, citing a slow recovery pace, Sauber handed his seat to Vettel over the subsequent United States Grand Prix.
Watch Story: Ferrari Strategy Fails We Will Never Forget
Then arrived Vettel's nightmare in what was supposed to be the biggest weekend of his career. On Sunday evening, the Sauber engineers ended up dragging Vettel into a sex club in Montreal.
Vettel admits it was too much
ADVERTISEMENT
Article continues below this ad
Back in 2011, Vettel opened up about the bizarre incident with the Sauber engineers. "Yeah, the Sauber mechanics one night dragged me into one of these famous sex clubs (in Montreal)," he told Blick according to Motorsport. "When two girls got busy with each other right before my eyes, it was too much and I left!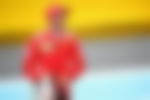 Overall, it has been over a decade since Vettel last spoke of the awkward moment. So, will the media revive the four-time world champion's unforgettable memory over the forthcoming Canadian Grand Prix? Well, we'll know soon enough!
ADVERTISEMENT
Article continues below this ad