Italian F1 Pundit Believes Sebastian Vettel's Chances in Ferrari Are Over
Published 03/04/2020, 5:09 AM EST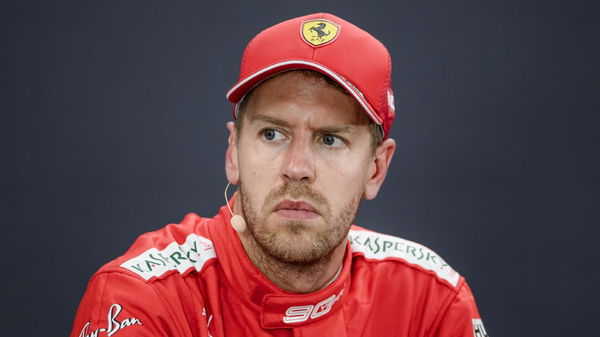 ---
---
The season hasn't even begun yet and the Vettel bashing has already started. When drivers agree to race for Ferrari, they also informally accept the constant scrutiny from the Italian media. One particular Italian journalist was critical of Sebastian Vettel and dismissed his contributions to the Scuderia.
ADVERTISEMENT
Article continues below this ad
Are all of Vettel's criticisms justified?
The Italian media can paint you as a hero or a villain and Vettel has experienced both. At times, the Tifosi hailed the German as Ferrari's Messiah and on the bad days called for his head. Driving for Ferrari entails taking the criticism in one's stride. At the end of the day, it's all a part of the job.
ADVERTISEMENT
Article continues below this ad
Vettel hasn't had the best of runs in the past few years and some criticism is completely justified. In 2018, the German had a golden opportunity to bring the championship back to Maranello but a few amateur errors cost him dearly. On the other hand, people forget Vettel's role in rebuilding the team.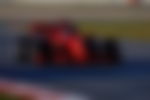 For instance, Ferrari was in a dark place at the end of 2014. The Maranello outfit finished the season a lowly 4th and even failed to score a victory over the course of the season. Vettel joined the team at a time when Ferrari needed rebuilding, passion and a never give up attitude. Over the course of five years, the German has immensely helped Ferrari get their act together and be a ray of sunshine in times of need.
Italian Journo on Sebastian Vettel
Noted Italian journalist Pino Allievi, spoke about Vettel's current form and future at Ferrari in the podcast Pit Talk.
"If Vettel goes strong if they keep it, if it goes at the same pace as early 2019, they send it away. Vettel in Ferrari has run its course. He had to give more; he never understood the Ferrari mentality."
ADVERTISEMENT
Article continues below this ad
(this is a crude translation from the original Italian quote)
"Some chances to win it, but he hasn't exploited it. Just give the chance to another. "
"After 6 years it's okay to change, it's healthy for Ferrari, less so for Vettel who could go away scornfully."
ADVERTISEMENT
Article continues below this ad
One thing that's unquestionable is Sebastian Vettel's undying love for Ferrari. The quadruple World Champion has always been passionate for the Maranello outfit and his only aim is to bring Ferrari back where it belongs.