Italian GP: Why is F1 Hosting Qualifying on Friday as Opposed to the Usual Saturday Tradition?
Published 09/10/2021, 6:19 AM EDT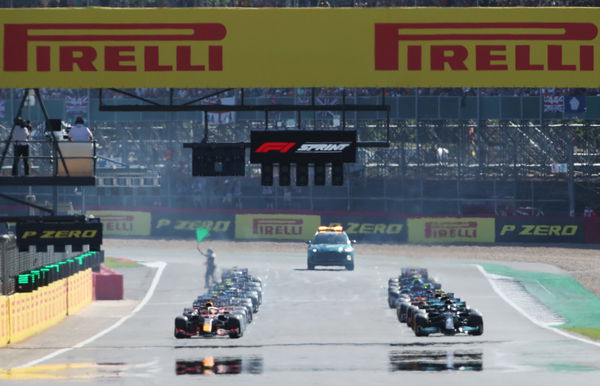 ---
---
It is a well-known fact that F1 is the pinnacle of motorsport, and has been an essential part of the racing community since 1950. Hence, having been present for over 70 years now, F1 unsurprisingly holds onto several numbers of traditions, including the prioritization of scheduling the qualifying session on Saturday over a race weekend.
ADVERTISEMENT
Article continues below this ad
However, going into the 2021 British Grand Prix, this particular tradition fell apart, with the session being pushed back to Friday. And of course, this may have led a lot of viewers into wondering what triggered such a makeover from F1.
Why is the qualifying session on Friday albeit the usual Saturday?
ADVERTISEMENT
Article continues below this ad
In 2020, F1 started planning to induce more excitement into a Grand Prix. And one of the factors that the governing body believed could make a massive revolution was the sprint race qualifying event. Then came the tricky part.
This one-hour event had to take place on a Saturday, as the final classification of this session will be setting up the grid for Sunday's main race. Hence, F1 decided to alter the tradition of organizing qualifying sessions on a Saturday.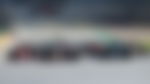 However, it was also impossible for the sport to remove qualifying altogether. This is because the final results of the session would build the starting grid for the sprint race. So, ultimately, F1 had to scrap off FP3 from the race weekend.
The usual race weekend goes by this order- FP1, FP2, FP3, qualifying, and the main race. However, with no FP3 and introduction of the sprint, the end result looked quite different- FP1 and qualifying on Friday, FP2 and sprint race on Saturday, with the main race signing off the weekend on Sunday.
Is Saturday's qualifying F1 tradition over?
ADVERTISEMENT
Article continues below this ad
Well, the tradition is still very much alive. Yes, F1 introduced sprint this season. However, they decided to use 2021 as a trial run to see how successful the session proves to be. Hence, only three Grand Prix weekends at Silverstone, Monza, and Sao Paulo, gained permission to host the altered race weekend as of 2021.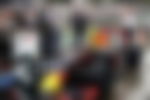 Meanwhile, the remaining 19 race weekends would continue to host qualifying on a Saturday. Also, this will not change, going into 2022 as well. This is because F1 aren't interested in hosting sprint events on circuits like Monte Carlo that offer the least number of overtaking opportunities.
ADVERTISEMENT
Article continues below this ad
Hence, certain circuits will continue to follow the usual race weekend procedure, while selective circuits could receive the acknowledge from F1 to host sprint in 2022 and possibly beyond as well.
Watch Story: What Are Sprint Races & Where Will They Be Held?