Italian Grand Prix F1 Qualifying Schedule: Where to Watch, Timings, Live Stream & Weather Forecast
Published 09/10/2021, 5:34 AM EDT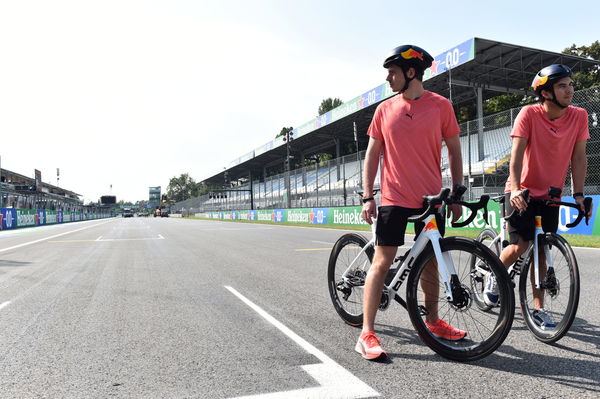 ---
---
F1 is all set to flag off the Italian Grand Prix over the upcoming weekend. And it certainly isn't just another race weekend, as Monza will be hosting what will be the second-ever sprint race in F1. Hence, this will yet against mix-up the schedule, with qualifying being moved back to Friday.
ADVERTISEMENT
Article continues below this ad
The session will take place just 150 minutes after the conclusion of the first practice session. So, amidst such an unusual schedule this weekend, let's take a look at when and where the qualifying session at the 'Temple of Speed'.
When to watch the F1 session?
ADVERTISEMENT
Article continues below this ad
Qualifying will start off exactly at 6:00 PM local time in and around Italy, including Austria, France, Spain, Switzerland, Hungary, and Germany, with the UK set to witness the action an hour earlier at 5:00 PM.
For northern parts of the United States, including Washington D.C. and New York, the session will flag off at 12:00 PM. This further includes Toronto, Canada as well.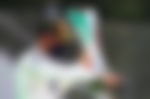 For Turkey and Azerbaijan, the session will start at 8:00 PM, and this follows for Gulf countries like Saudi Arabia, UAE, Bahrain, and Qatar. Moving further east, Indian viewers can witness the on-track action at 9:30 PM. Meanwhile, for China and Japan, the starting time is 12:00 AM and 1:00 AM (+1 day), respectively.
Finally, for Australia and New Zealand, the session is scheduled at 2:00 AM and 4:00 AM (+1 day).
Where to watch the session?
Well, it is the usual Sky Sports and Channel 4 for the UK, with Sky extending its broadcasting right to Italy and Germany. For Spain and Portugal, F1 DAZN and Eleven Sports will be telecasting the F1 action on Friday afternoon, while it is ESPN and RDS for the United States and Canada.
For most parts of Asia, Fox Sports will be telecasting the F1 event, with India being an exception, as it falls under Star Sports.
Weather forecast for the F1 qualifying
ADVERTISEMENT
Article continues below this ad
The weather is likely to remain quite humid, especially with a possible lack of breeze around the circuit. During qualifying, the wind will persist around 4 km/hr and could gust up to 10 km/hr, which hardly causes an impact on the F1 cars.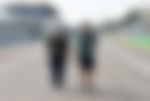 The temperature is expected to be around 28°C and will reduce as F1 marches its way into the session later in the evening. Hence, it is undeniably going to be a draining session for the drivers.
ADVERTISEMENT
Article continues below this ad
And it could be even worse considering the fact that Monza is a massively high-speed circuit with very high-G corners. So, who is going to claim that pole position for Saturday's sprint race?
Watch Story: What Are Sprint Races & Where Will They Be Held?