Fans Destroy Scuderia Ferrari on Twitter Following Humiliation on Home Soil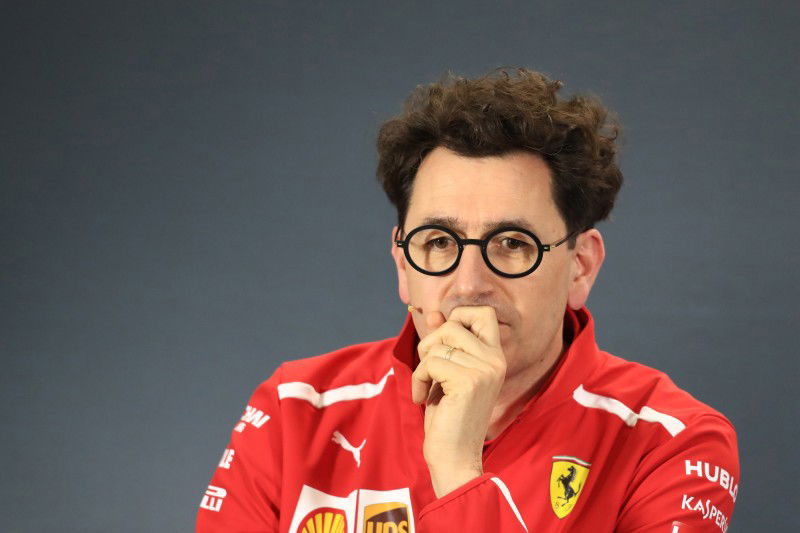 This was the race that every Scuderia Ferrari fan was dreading. Sadly, the tifosi's worst nightmare has come true and this is just the beginning. After getting caught up in a massive slipstream dogfight, Sebastian Vettel wound up all the way in 17th place.
Later on, it was Charles Leclerc's turn to eat humble pie, as he could finish no higher than 13th on the grid. To make matters even worse, the Netflix crew is set to film from the Ferrari garage for season 3 of Formula 1: Drive to Survive.
Neither Ferrari will start from inside the top ten at Monza, for the first time since 1984#ItalianGP 🇮🇹 #F1 https://t.co/RsCuxku3MX

— Formula 1 (@F1) September 5, 2020
The Q1 session played out in such a way that it was almost a repeat of the 2019 qualifying debacle. Ironically, that incident took place at the same track, though it was during the Q3 session.
Coming back to the 2020 race, this poor performance is just a reflection of how the season has spiralled off for Ferrari. Last weekend in Belgium, the factory team ended up as the slowest of the Ferrari-powered cars. Truthfully, no factory team likes being upstaged by the customer team, but this was pitiful.
Utterly miserable day for Ferrari… pic.twitter.com/qhVKEeq4mF

— Laura🏴󠁧󠁢󠁳󠁣󠁴󠁿 (@andersonlaura12) September 5, 2020
Can Ferrari salvage something from the race?
Of course, the fans were absolutely devastated at seeing how far the Maranello squad has fallen from grace. Admittedly, Charles Leclerc could have counter himself lucky to even bag those couple of podiums earlier this season.
I have an idea ! So seb and Charles make a lap p1 and p2 and after that they block everyone like hulkenberg last year , nobody can make lap appart the Ferrari , Ferrari 1-2 in the bag pic.twitter.com/hPMGprmjBc

— Josh (@Roguee30) September 5, 2020
At this point, one has to wonder how long can Ferrari bear this pain. Sebastian Vettel has nothing to lose, since he is set to leave the team at the end of the season. However, Charles Leclerc will be hoping and praying that the Italian squad gets its act together.
I hate being a ferrari fan pic.twitter.com/q3u9wSv6VV

— marija 🧡 (@f1lovin) September 5, 2020
Truthfully, Ferrari already seems to have given up on this season. However, there is something known as pride. Even if Ferrari know that they have no chance of winning this season, they have to salvage something.
Leclerc's handful of podiums will likely be small comfort for the marquee. Hopefully, Sunday's race would bring better fortune, but nobody is holding their breath.
Seb trying to get his Ferrari round Monza… #F1 pic.twitter.com/3SuaVHmV5F

— Hope✨ (@F1Hopeless) September 5, 2020
Mr. Bean's review of Scuderia Ferrari at Monza #F1. pic.twitter.com/O31FiaL2Um

— Lewis Franck (@LewisFranck) September 5, 2020
Although @Carlossainz55 said, yesterday, he had no regrets about joining Ferrari next year; you have to wonder if he's thinking? pic.twitter.com/Pf5fGZsvxk

— Lewis Franck (@LewisFranck) September 5, 2020