"If I Had Been Mercedes, I Would Have Protested"- Binotto Clarifies Ferrari's Stance on Racing Point Appeal
Published 09/05/2020, 12:46 AM EDT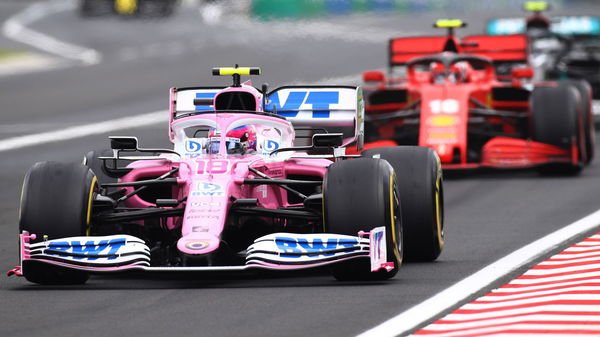 ---
---
Over the past few months, several F1 teams have had it out for the Racing Point F1 team. This was largely due to their 'copycat' Mercedes W10 design that led to several teams protesting. Ferrari team principal Mattia Binotto is one of the many aggrieved parties, and he is determined to continue pursuing the matter.
ADVERTISEMENT
Article continues below this ad
Following an investigation, the FIA imposed a 15-point deduction because the team was guilty of using Mercedes' 2019 rear brake ducts. However, Scuderia Ferrari is still not too satisfied with the decision and is keen to dig even deeper.
In the wake of the controversy, the FIA elected to introduce new rules for the 2021 F1 season. The idea is to prohibit teams from using photography to mimic rivals' designs.
ADVERTISEMENT
Article continues below this ad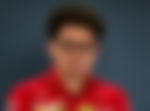 According to the Ferrari team principal, competitors are always trying to study their opponent's cars. The Italian insists that there is nothing wrong in trying to do that.
However, Binotto said, "I think to copy an entire design, that's a dangerous period because that's IP [intellectual property]. If I had been Mercedes, I would have protested someone copying myself."
ADVERTISEMENT
Article continues below this ad
What else did the Ferrari team boss say?
The 50-year old declared that they would drop the appeal if they were satisfied that the 2021 rules forbade copying. The Ferrari boss insisted that the protest was in place because they still feel that Racing Point is doing something wrong. Binotto declared that the Silverstone-based team's actions go against the principle of Formula One.
That is what the Maranello squad are seeking clarity with the FIA regarding the regulations. Once the results are satisfactory, Ferrari will finally withdraw their appeal and leave Racing Point alone. Truthfully though, the team needs a miracle to turn its own season around and salvage some pride.
ADVERTISEMENT
Article continues below this ad
The Ferrari team has endured a massive nightmare this season. To be precise, both Sebastian Vettel and Charles Leclerc have been trapped in midfield battles on a number of occasions. To make matters worse, they are even sliding backwards and are in danger of becoming backmarkers. This weekend's race in Monza is a make or break for their reputation on their home soil.