'Its Complicated' – Ferrari Boss Mattia Binotto Expresses Frustrations Over F1 Budget Cap
Published 08/14/2021, 9:15 AM EDT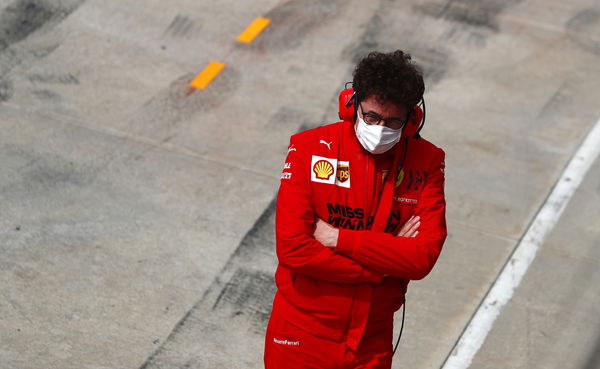 Ferrari's arguments against the budget cap have been well-heard across the grid. Ferrari boss Mattia Binotto and Christian Horner weren't too happy about the turn one incident in Hungary. Both teams had severely damaged cars return to the pits, through no fault of their drivers.
ADVERTISEMENT
Article continues below this ad
Binotto also voiced his opinion about having new rules to the budget cap, where the one causing the incident pays for the damages caused to the other team.
Mattia's opinions were disregarded, but the team principal had a lot more to say. He opened the debate on the engines of the car. Binotto has a lot of solutions to the problem at hand but knows it's to no avail. He believes they can use Leclerc's engine for a few more races, but the problem is that it wasn't new.
ADVERTISEMENT
Article continues below this ad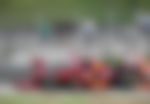 The FIA allows teams to change their chassis only thrice in the season. So changing the engine again would cause a drop in grid position for Leclerc. Mattia expresses his concerns, saying, "If you replace it, you build in something new, not something with the same mileage and the same service life. So it's complicated."
Leclerc damaged his second power unit after the collision with Bottas. The future already worries the engineer, "There is talk of a further reduction in 2025, from three engines to two [per season], and it is clear that the fewer engines there are, the more important the issue."
Binotto is unwilling to back off though, ready to do all he can to find wiggle room in the tight restrictions. "We will be discussing with all the other teams and with the FIA ​​because this is certainly a topical issue that has been raised from various quarters and therefore deserves to be investigated. But I don't think there is an easy solution."
Ferrari upgrades in the future
Problems aside, Binotto revealed a significant boost to the Ferrari chassis for the second half of the season. Although it's unsure when the new PU will be introduced.
ADVERTISEMENT
Article continues below this ad
Binotto divulged before the break, "We will bring a power unit development. To clarify the regulations for 2021, you may have a brand new power unit in 2021. It means you can bring an update in all components of the power unit–the ICE, turbo, MGU-H, batteries, MGU-K, etc."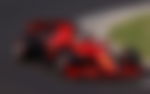 Currently third in the championship, the team is doing everything they can to gain an upper hand. By leaving in order components at the beginning of the season and upgrading them, later on, is a clever move on the team's part.
ADVERTISEMENT
Article continues below this ad
Will Binotto's master plan eventually play out or will he be able to outplay the regulations?
Watch this story: F1 Drivers Fighting on Track