It's Not 'Lewis Against Lewis': Alonso Reveals F1 Title Favorite Between Verstappen-Hamilton
Published 07/02/2021, 2:54 AM EDT

Follow Us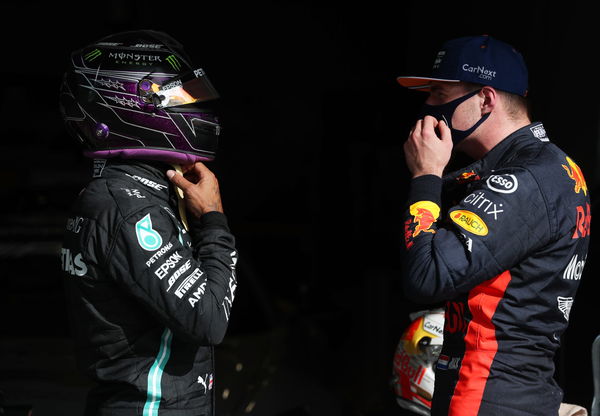 Max Verstappen is en route to derail Mercedes' seven-year reign. In doing so, he has also made his way into the hearts of F1 fans, who have been looking for a suitable challenger for Hamilton. 
Surprisingly, this also includes Mercedes fans who look forward to the competition making every race entertaining from turn one.
Verstappen promises to 'unleash the lion' at every race, and he delivers. The young dutchman has engraved his name as a talented and skillful driver. Two-time world champion Fernando Alonso acknowledges the rivalry on the grid. "It is very interesting from the outside to follow and watch. At least we don't have like previous years that it was Lewis against Lewis and sometimes Valtteri, but not often"
ADVERTISEMENT
Article continues below this ad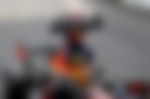 It seems like everyone is enjoying seeing Mercedes break a sweat and get nervous. It has given the audience some nail-biting races. To list a few, Baku, Spain, France, and now the Styrian Grand Prix. It's been a while since one could watch the race with their eyes glued to the screen. 
Read Also: Lewis Hamilton Reveals Extreme Lengths He is Willing to Go to Help Mercedes F1
Alonso says that Verstappen is his favorite at the moment "because he is performing better". After all, there is a reason he is known as 'Mad Max'. The 23-year-old refuses to accept defeat on track and has earned his current reputation as a top-tier racer.
Verstappen v Hamilton: the tussle so far
Round one in Bahrain saw some extremely close overtakes, including one where Max had to give Lewis the position back because he overtook him from off the tracks. Imola gave us the two battling it out wheel to wheel with the RedBull pushing the Mercedes off to take P1. Portugal kick-started the competition 2-1 with Hamilton in the lead and he maintained the lead in Spain. Verstappen soon caught up in Monaco, starting on pole position and finishing the race on top of the podium.
ADVERTISEMENT
Article continues below this ad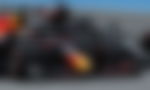 An unforgettable race at Baku caused problems for both the drivers. The tire failure on Max's RedBull led everyone to believe that Hamilton would have an easy win at the race restart. However, late-breaking into turn one caused Hamilton to miss the turn and glide straight ahead, putting him at the bottom of the table. The Dutchman got redemption in France, making the number of wins three each. Determined in Austria, Max won the Styrian GP with Hamilton crossing the line almost 35 seconds after him.
The fight is far from over, and this is what's giving an "adrenaline rush" as Alonso puts it, to all the viewers. What's interesting to see is that if Max bags the championship, will the sport once again be dominated by a single driver till another Verstappen comes along?
ADVERTISEMENT
Article continues below this ad
Read this story:
From Drunk Gala to Dry Responses: Kimi Raikkonen's Funniest Moments