'It's Ruthless'- Russell Details His Learnings from Mercedes F1 Reserve Role
Published 01/17/2021, 5:15 AM EST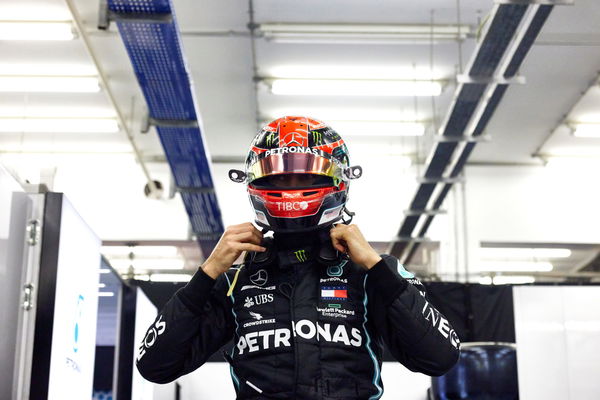 ---
---
Williams driver George Russell got his dream opportunity to show the world what he was capable of when he got the chance to stand in for Lewis Hamilton with Mercedes at Bahrain.
ADVERTISEMENT
Article continues below this ad
The Briton wasted no time in showcasing his talent. He dominated all through the weekend and was in command of the race until a series of unfortunate events occurred. From a botched double pit stop to a tire puncture, Russell's race turned into a nightmare. A sure victory ended in P9 finish.
However, that was not Russell's first time driving a Mercedes. Back in 2017, Russell got the opportunity to test for the team in Budapest. Just being in that environment helped him to develop on aspects other than racing that are also vital to an F1 driver.
ADVERTISEMENT
Article continues below this ad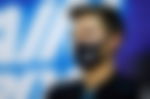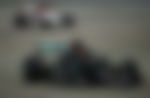 He said, "The days I spent with Mercedes as their reserve driver meant I learned there was a lot more to being a complete F1 driver than just jumping in the car and driving as fast as you can.
"That opportunity, being surrounded by them, made me recognize how I needed to improve from a technical and marketing perspective, just to try to be a more complete person and driver," he continued.
"F1 is like no other. It's ruthless, and you have to excel in all areas or you're going to be chewed up and spat out. I recognized that early, and I've been working ever since to become better and better."
George Russell opens up on his error in Imola that cost him his first F1 points
Although he would get three points in the season thanks to his drive with Mercedes, Russell had a chance to open his points tally a few races earlier in Imola.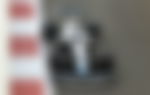 Late in that race, under the safety car period, Russell made an embarrassing mistake. He lost control of the car and rammed it into the barriers. He was left heartbroken. But importantly, he admitted to his fault.
ADVERTISEMENT
Article continues below this ad
Reflecting on that incident Russell said, "If you're the one to make the mistake, it's always important to hold your hands up because it makes others realise that if they make a mistake, they can hold their hand up and learn from it.
"That was important, not just for myself but also for the team, to say: 'I messed this up, I'm incredibly sorry and I'm doing my utmost to not let it happen again. I'll come back stronger and deliver the goods."
ADVERTISEMENT
Article continues below this ad
In two full seasons of F1, Russell has made himself a very likable character. But more importantly, he has shown himself to be one hell of a driver. Fans would hope he gets the chance to show what he is capable of on a regular basis with a top team.