'I've Never Seen Him So Angry' – Ayrton Senna's Physio Reveals the F1 Legend's True Reaction to Roland Rotzanberg's Death
Published 03/24/2021, 9:50 AM EDT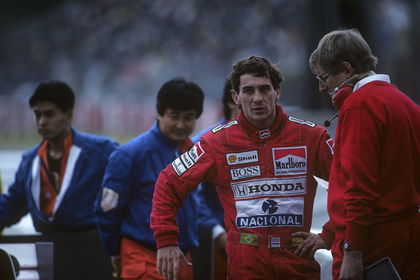 ---
---
Ayrton Senna, the three times Formula 1 champion, was one of the most influential racers of all time. The Brazilian driver lost his life in an unfortunate car accident at Imola. He came into the Tamburello corner at high speed, could not control the turn on the car, and hit the concrete wall at 145 mph.
ADVERTISEMENT
Article continues below this ad
It was one of the most tragic weekends F1 has endured. Rubens Barrichello had a scary accident during qualifying, Roland Ratzenberger lost his life due to an accident during quali as well, and Ayrton Senna lost his life on the track during the actual race.
The racing god, Ayrton Senna, would have turned 61 on March 21, 2021. As the world remembers the glory he brought to the sport, his physiotherapist, Jo Leberer, takes us down memory lane about Senna's reaction after Roland's deadly accident.
ADVERTISEMENT
Article continues below this ad
The Austrian rookie lost his life a day earlier during the qualifying session. His front wing broke entering the Villeneuve corner. As a result, he lost control of his car and slammed it into the concrete wall, just like Ayrton.
"Ayrton drove out to the scene of the accident with a marshal and talked to Sid Watkins, the racing doctor at the time. When he came back, he said to me: 'Roland is dead.' Ayrton was extremely tense at the moment, really taken with him.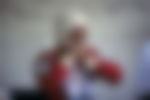 "He was also terribly annoyed that the local people had sent him away on the grounds that he had no business there. I've never seen him so angry that he says: 'We are risking our lives and they want to tell me what is dangerous,'" recalled Jo Leberer.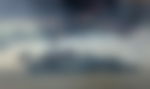 Ayrton Senna shocked Barrichello with a visit after his accident
There was another accident that qualifying afternoon at Imola. Rubens Barrichello was involved in a serious accident during the qualifying session that very weekend at Imola. After a few injuries, he withdrew from the event.
ADVERTISEMENT
Article continues below this ad
"These memories are not easy for me, because that was a very special weekend in Imola 20 years ago. Everything started with the crash of Rubens Barrichello (slightly injured; editor)."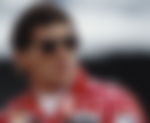 "Ayrton went straight to the medical center and took care of his compatriot. That shocked him," said Jo.
ADVERTISEMENT
Article continues below this ad
Senna is one of the most revered motorsport drivers of all time, an inspiration to many. After that tragic weekend, the FIA has consistently worked towards ensuring the safety of racing drivers. They have come a long way and we hope that the F1 community does not have to deal with a weekend like that again.