Jack Aitken's Epic Response to Losing Williams F1 Drive at the Last Minute
Published 12/11/2020, 3:20 AM EST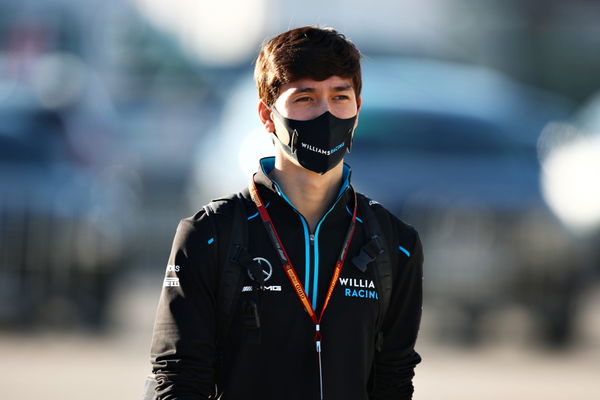 ---
---
The weekend was moving well for many drivers on the grid. They were looking forward to their second race as sub drivers at their respective camps. Yet, destiny intervened and toppled the weekend for the Williams and Mercedes subs.
ADVERTISEMENT
Article continues below this ad
Lewis Hamilton is back with a negative test result from yesterday. Therefore, all the sub racers will now have to assume their original cockpit. Williams has George Russell back in their camp and Mercedes will have their champion back in the 44 numbered AMG.
Abu Dhabi harbors a huge emotion in every racer's heart. Thus no one wanted to miss it and Lewis definitely was not an exception and he will be back after missing a Grand Prix for the first time in his career.
ADVERTISEMENT
Article continues below this ad
The somber side of things is the fate of drivers like Jack Aitken, the Williams driver racing in place of Russell. Even he was excited to race at the Yas Marina Circuit. He put out a tweet indicating that the only racing he would get down to would be in the virtual world.
Expressing his grief, he tweeted to the Mercedes reserve, "… Got another controller @svandoorne?"
Williams may hope for points after Russell returns this week
Stoffel Vandoorne, the German sub at Mercedes, expressed disappointment in not being picked to replace Hamilton. The racer claimed that he prepared well the entire year, and being denied at the last hour genuinely hurt him. Well, after Aitken, that makes two of them.
At this juncture, Formula 1 as a sport faces a grave question. Does the long tenure provided to drivers choke the rising talent? With drivers racing for almost two decades, is there enough opportunity for the youngsters to gain any chance at all?
ADVERTISEMENT
Article continues below this ad
Well, many would agree that there is an ample chance in F1. However, due to the competition being extremely tight, it gets tough to get through. With a very slim margin for error, perfection is hard to achieve. Those who do break through the tight competition with astounding perfection do sail through.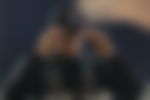 Williams eventually may look at a fruitful weekend in Abu Dhabi. Agreed that George will not be driving the AMGs this weekend. However, his exploits in the Mercedes will have helped him evolve. He will push harder to get in with the leaders again.
ADVERTISEMENT
Article continues below this ad
Judging from his efforts last week at Sakhir, he is well aware of the technical knowledge. It is evident that he needs the pace, and though it may not be present within the Williams chassis, Russell will show signs of optimism and drive the wheels of his car in Abu Dhabi.